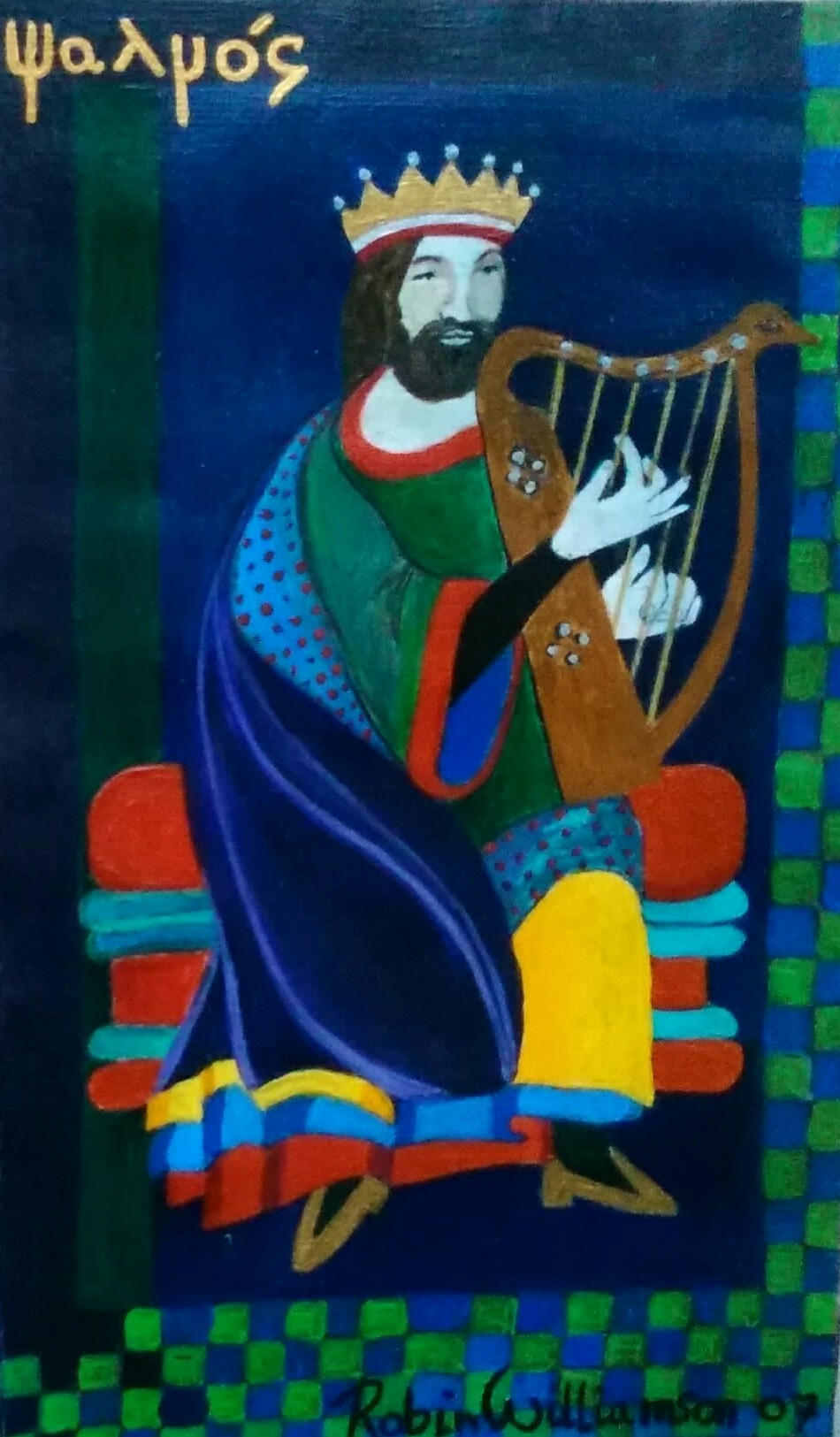 King David
SOLD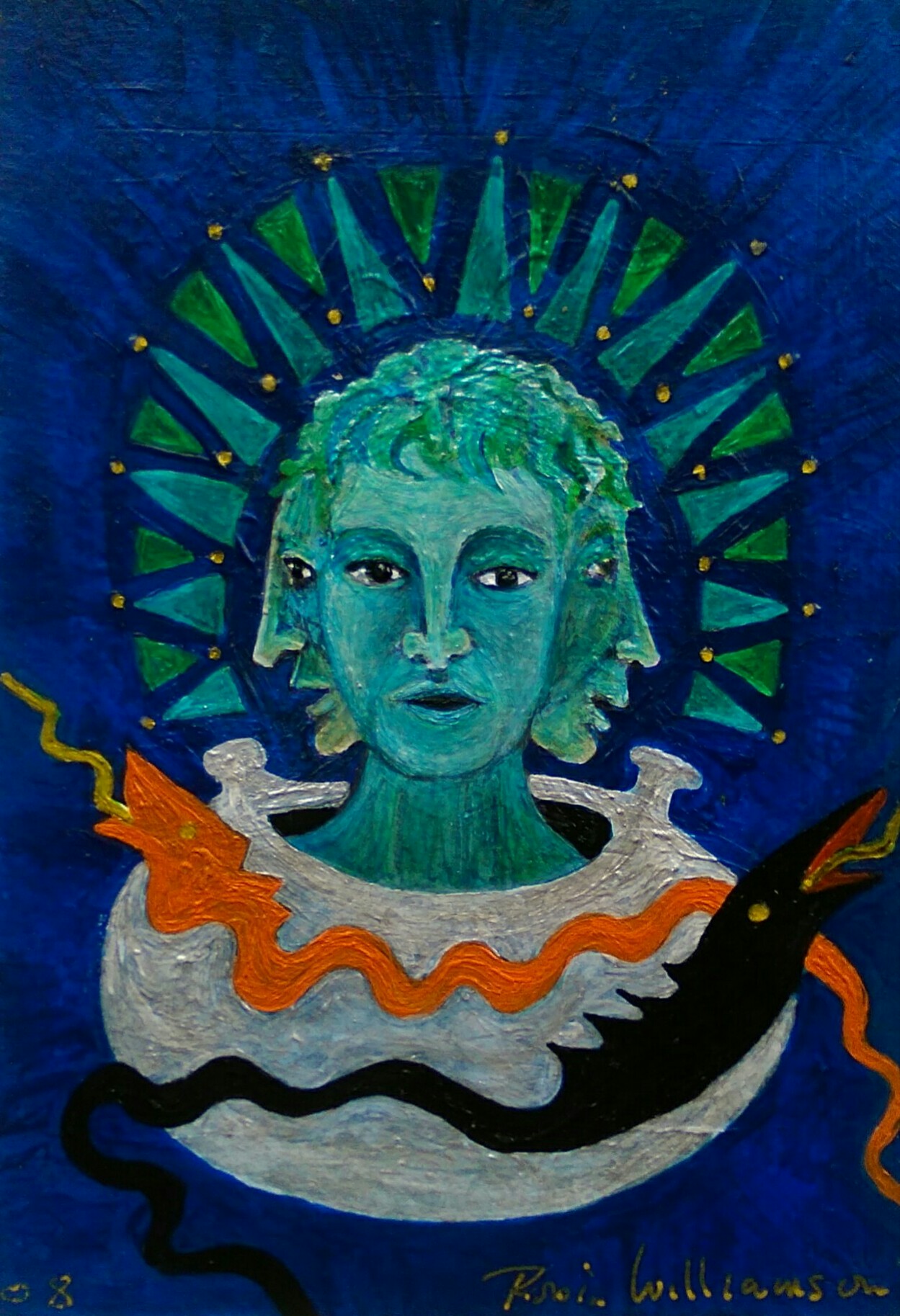 Oracular Head
SOLD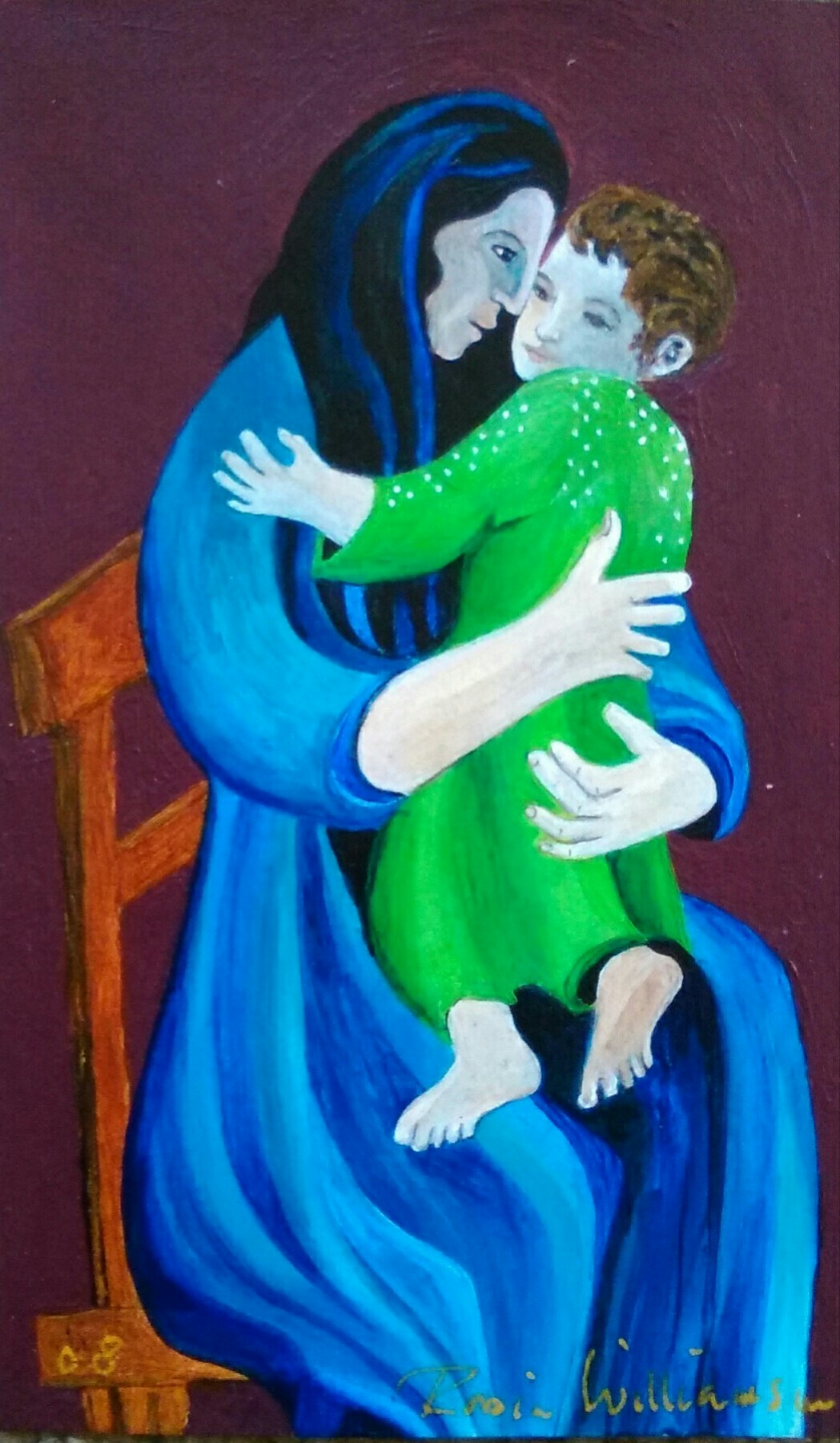 Mother and Child with chair.
7 by 4 and a half inches
SOLD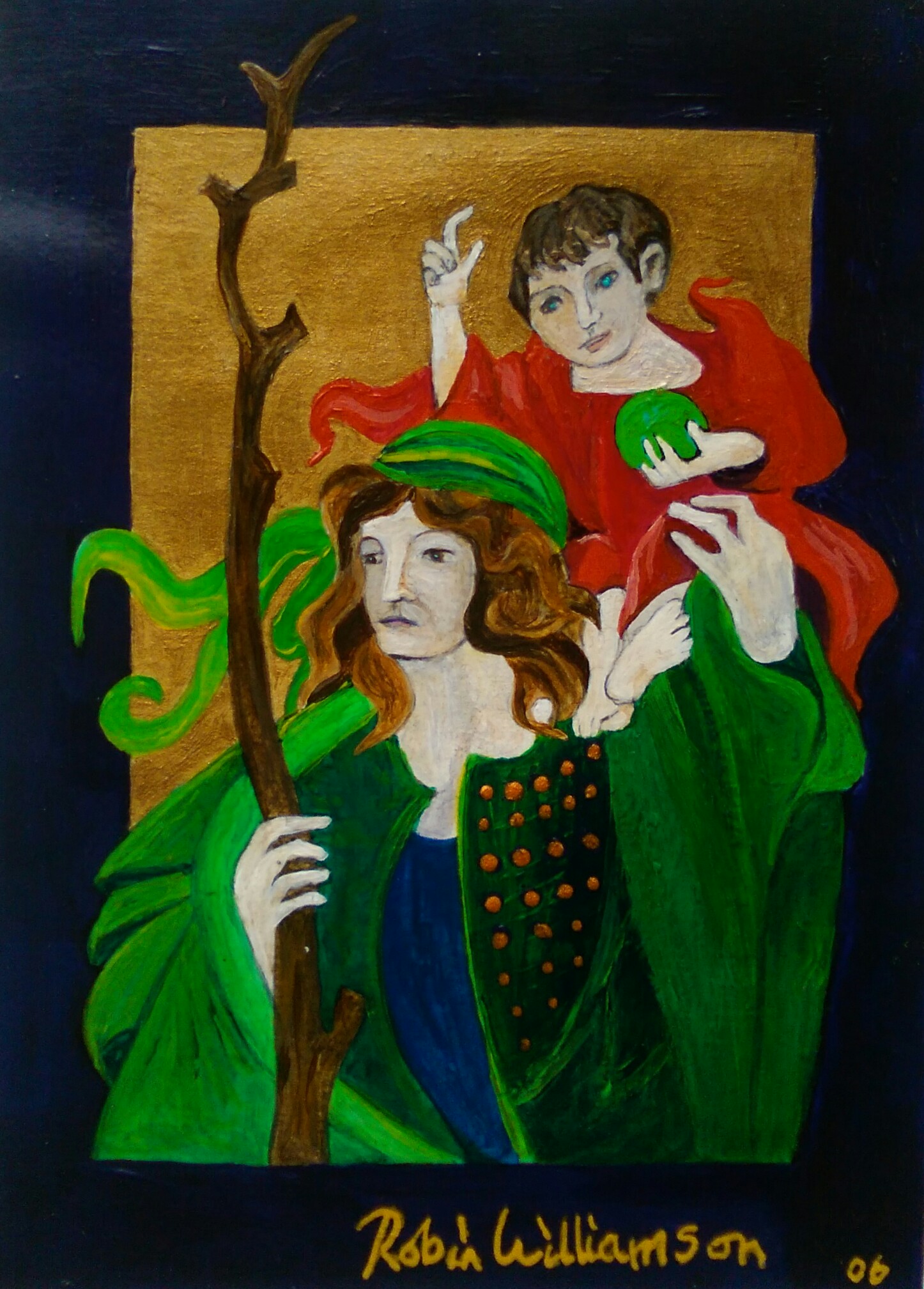 Saint Christopher
In folk tradition the protector of travellers and patron Saint of luck.
This version is based on the wonderful carving in Kefermarkt Church, Austria by the medieval artist known as the unknown master.
7 by 5 inches
SOLD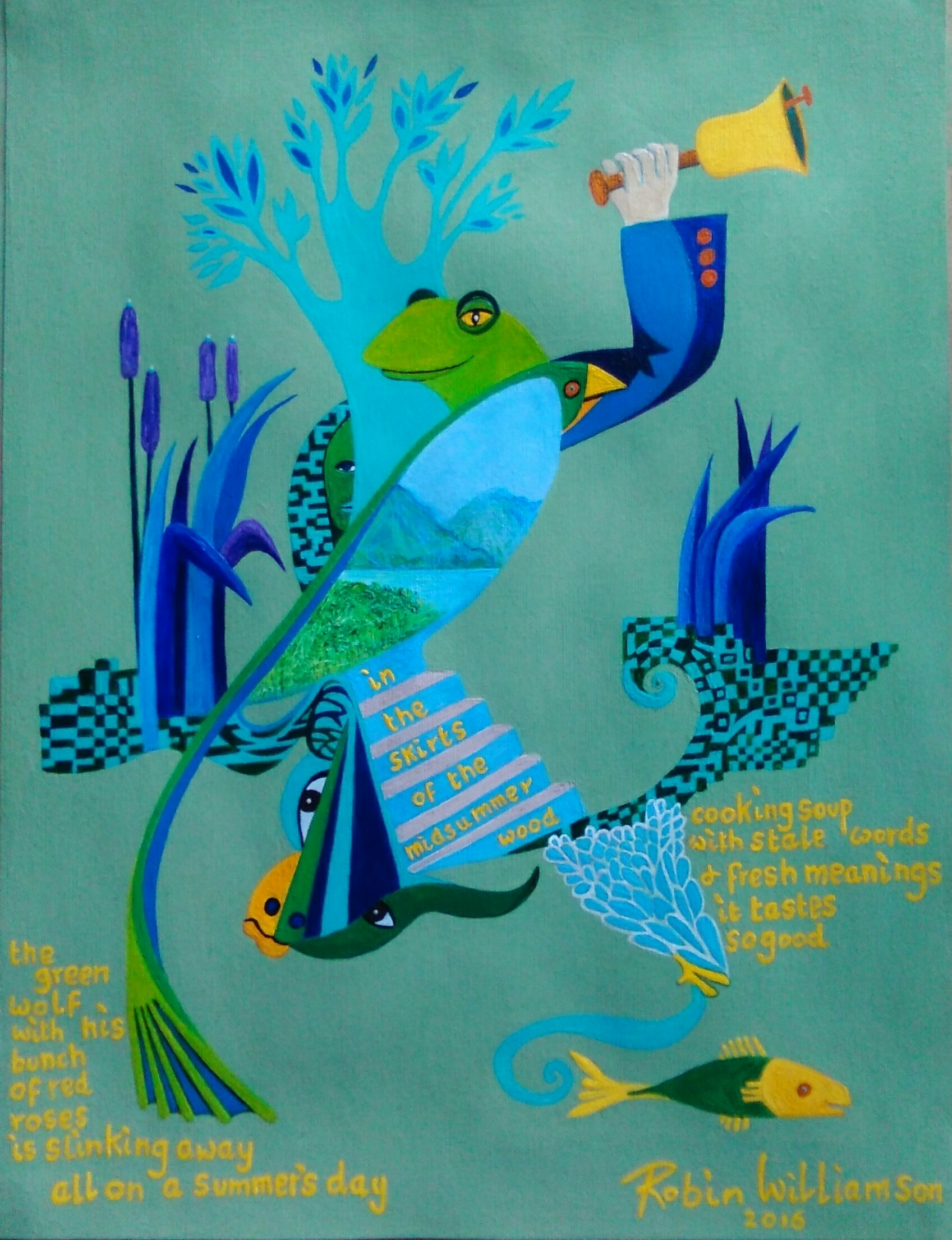 All on a summer's day
SOLD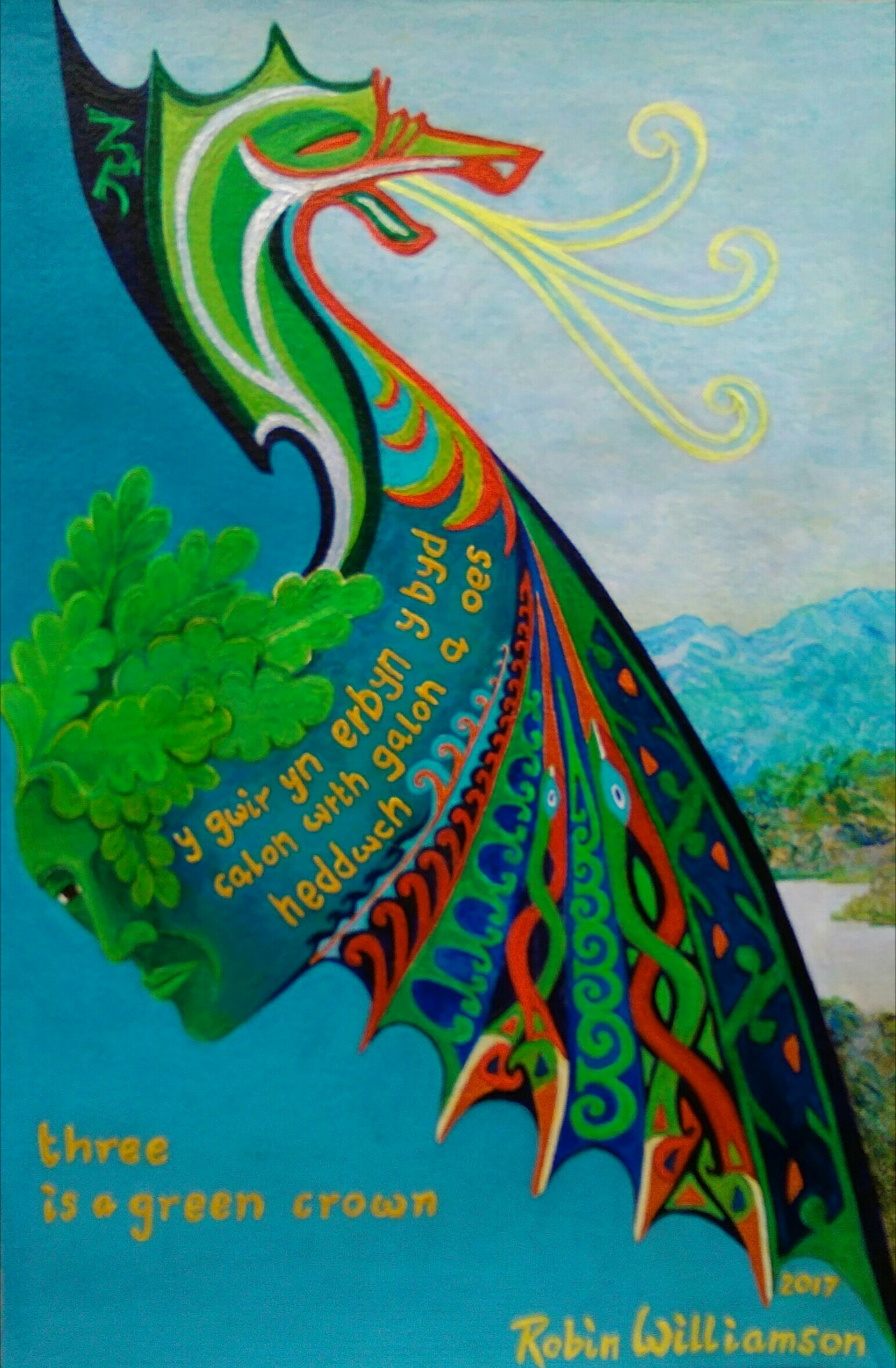 Three is a green crown
SOLD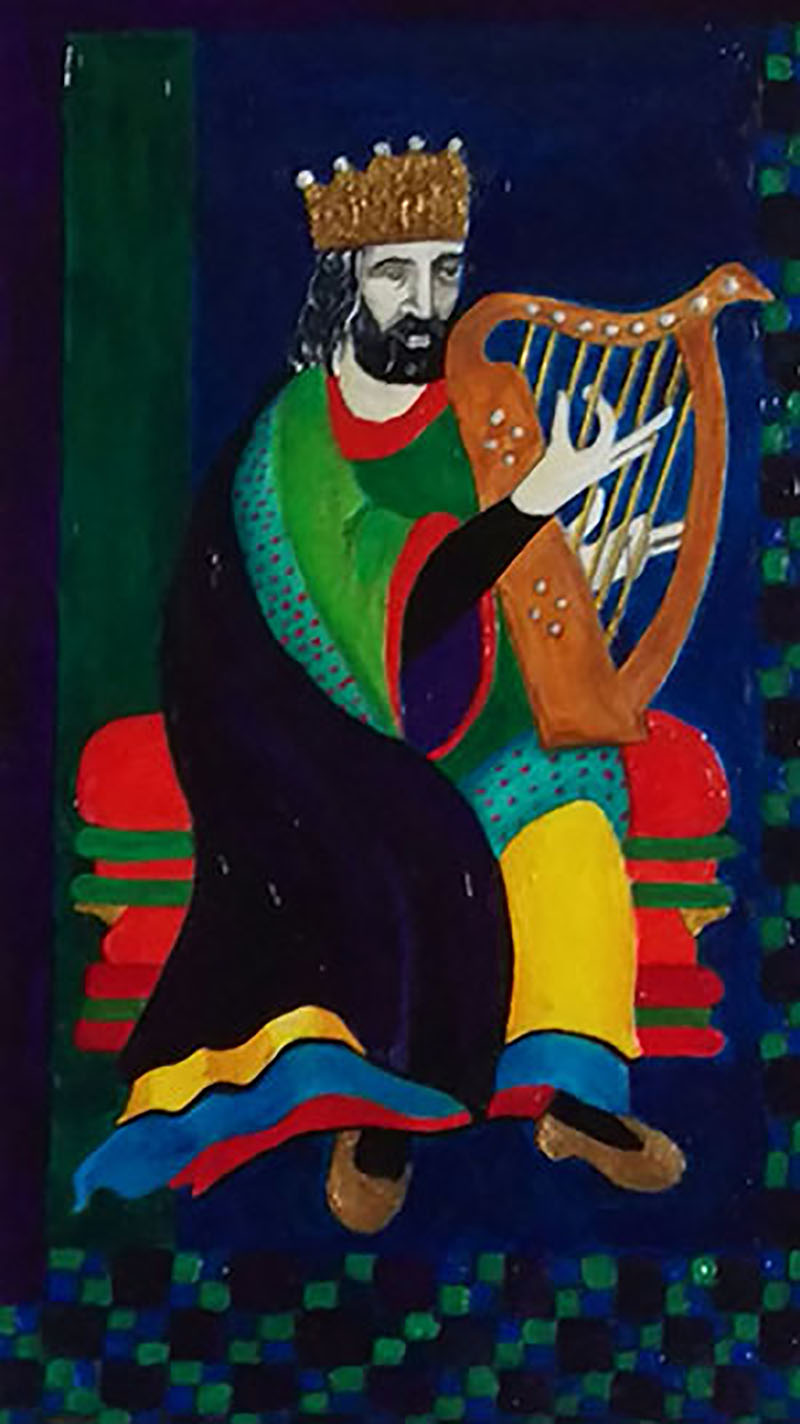 King David
A second version
9 by 5 and a half inches
SOLD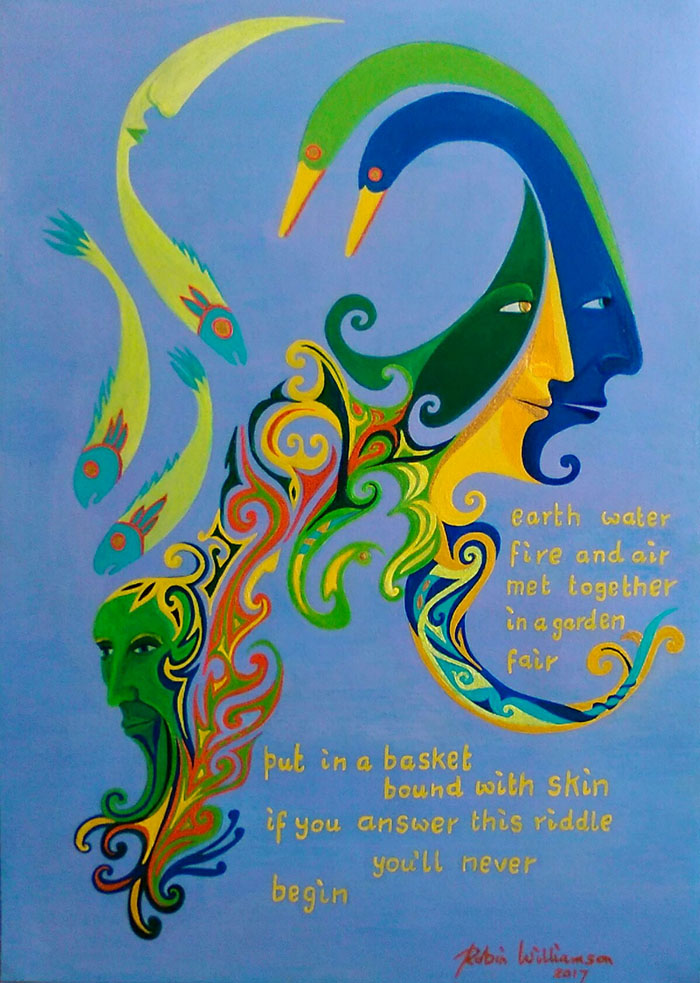 This Riddle
SOLD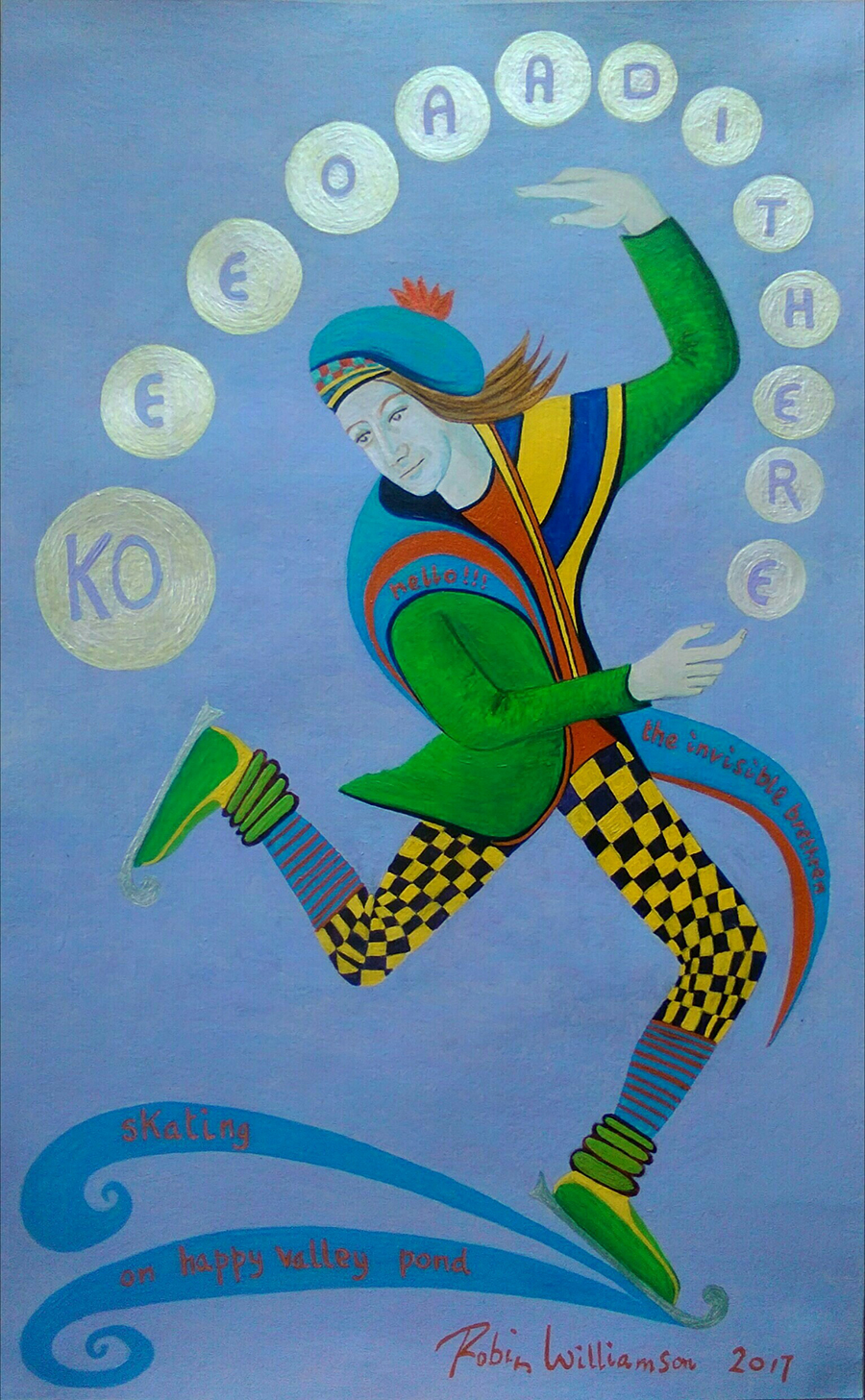 SOLD
Wagtail
SOLD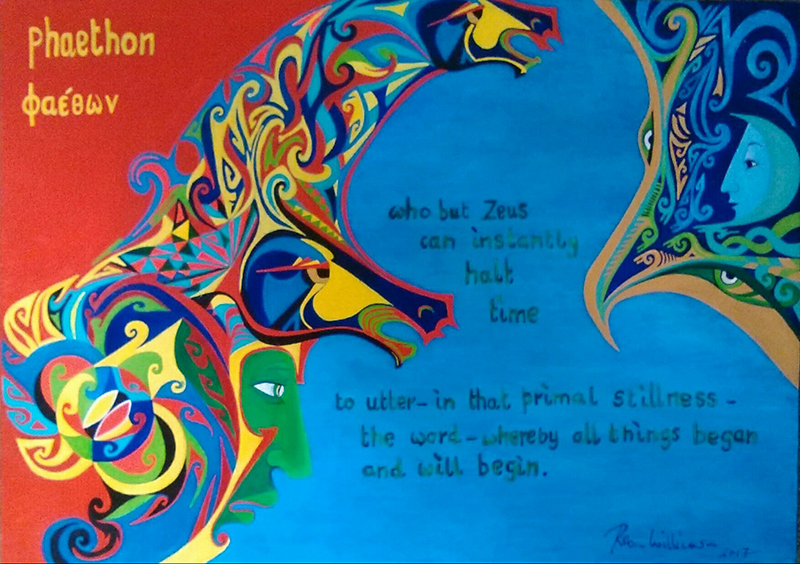 Phaethon
SOLD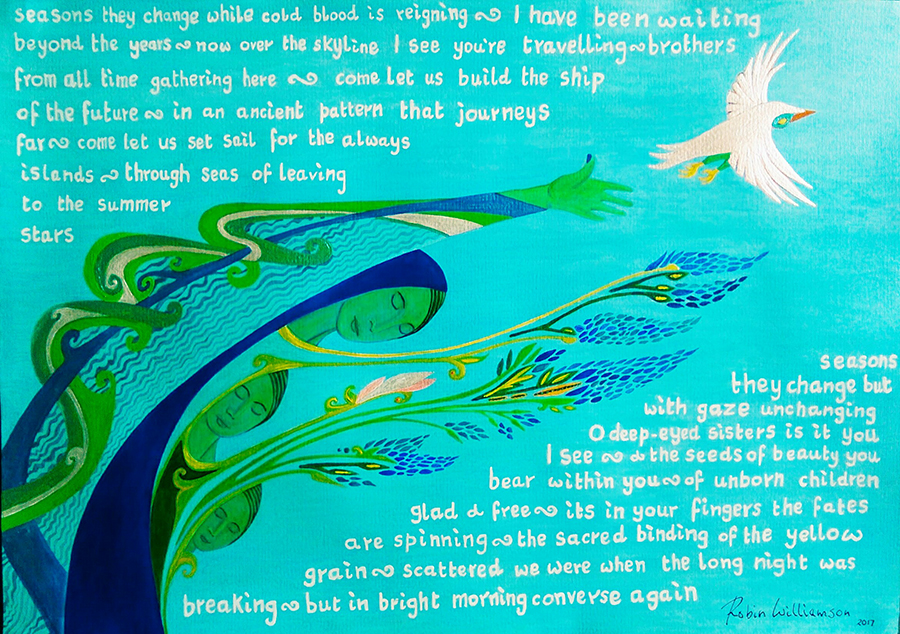 The Circle is Unbroken
SOLD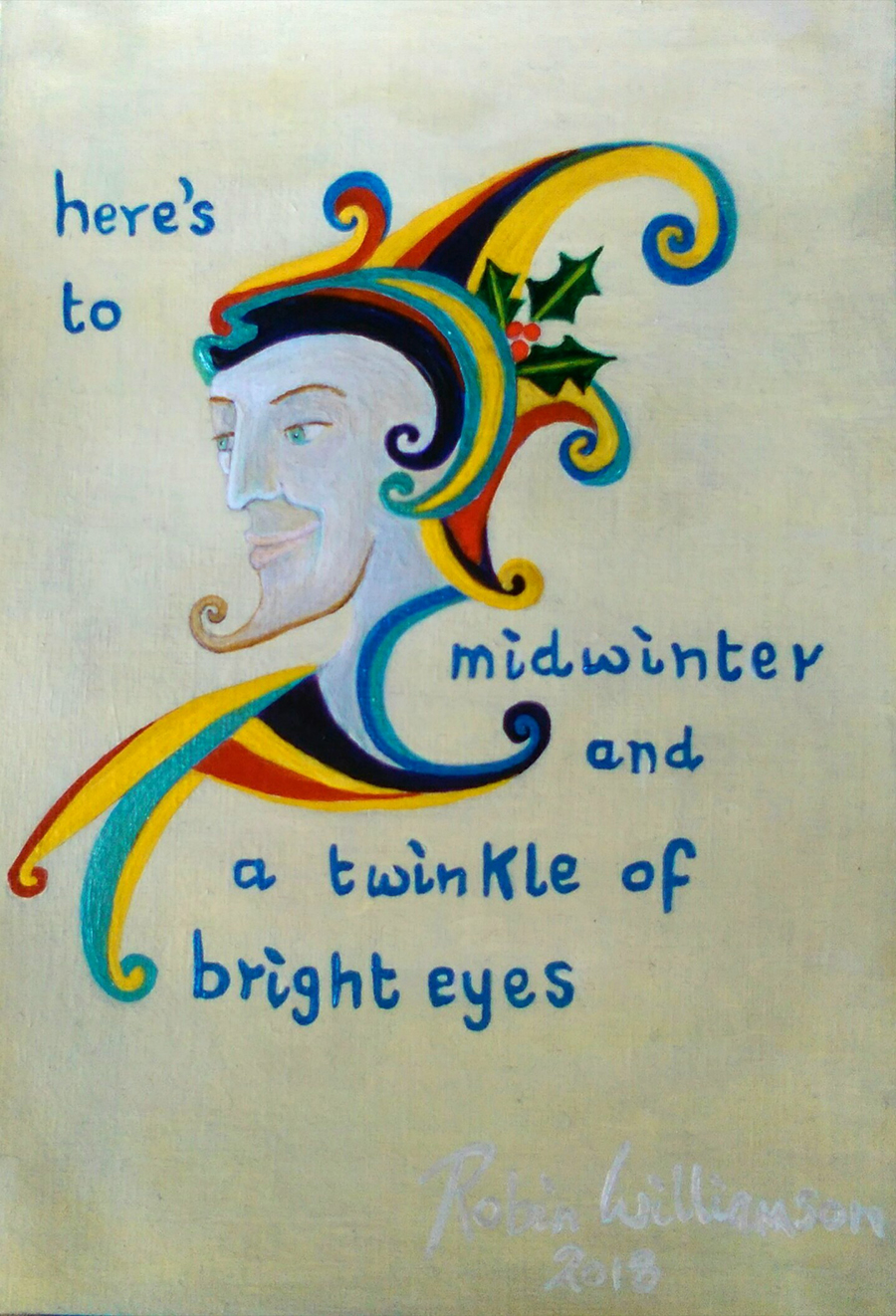 Here's To Midwinter
SOLD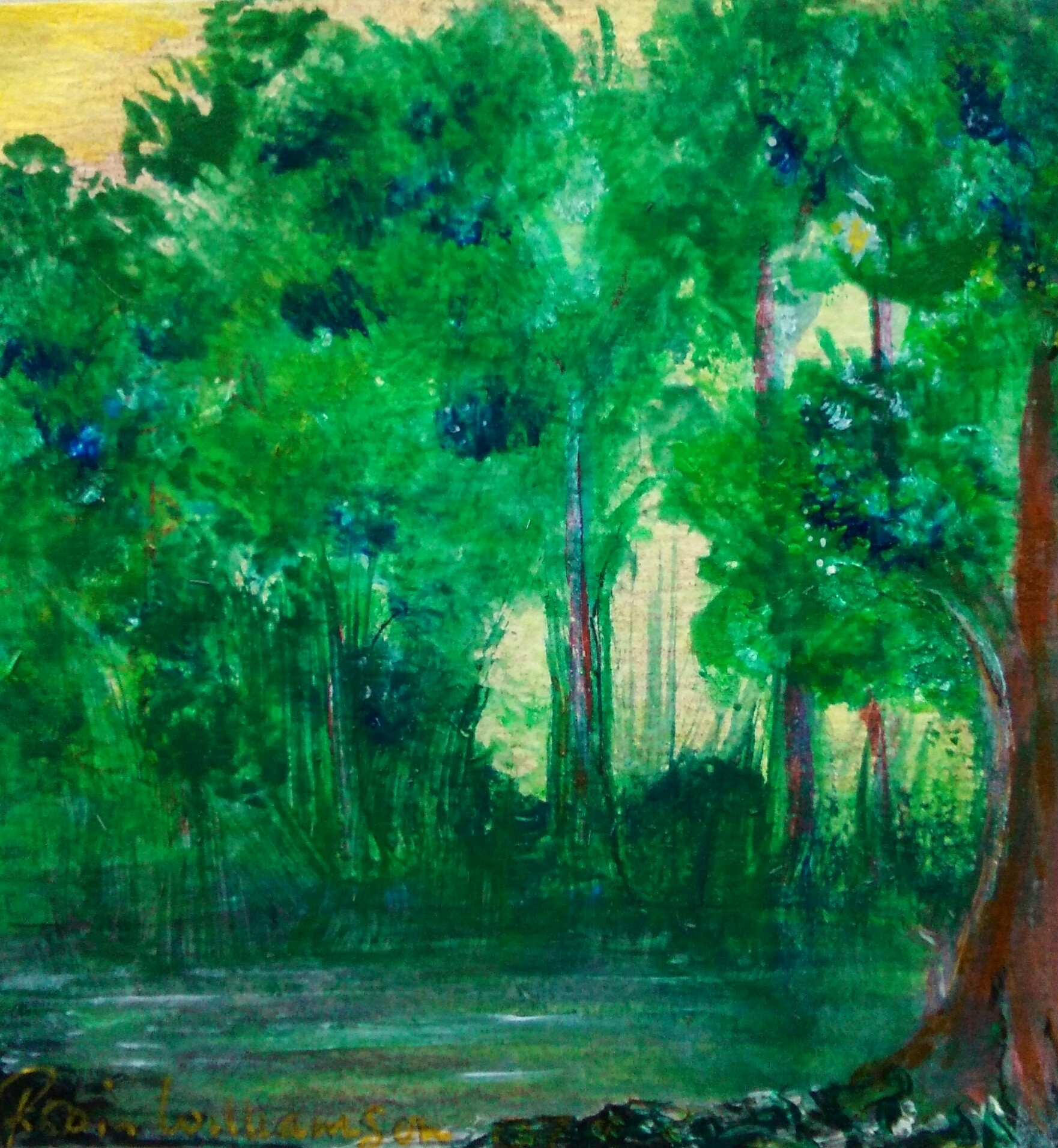 Redwoods
5 by 5 inches
SOLD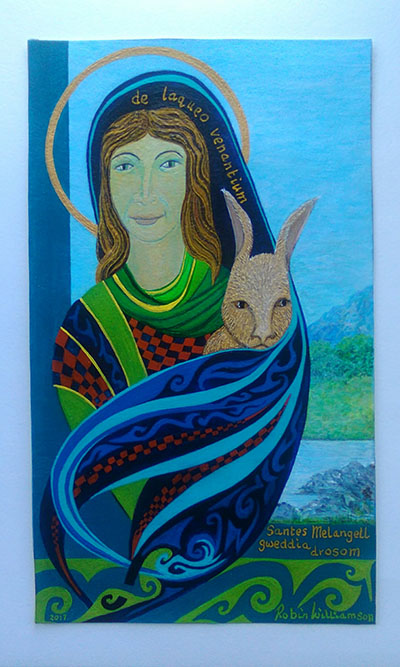 Saint Melangell
The legend is that a 6th century Welsh prince out hare hunting with his dogs, was astonished when the hare found safety in the robes of the beautiful forest hermit Melangell.
Her shrine at Pennant Melangell near Oswestry in North Wales is unique and is a place of pilgrimage. For me she represents the spirit of care for the helpless and for all animals.
8 by 13 and a half inches
SOLD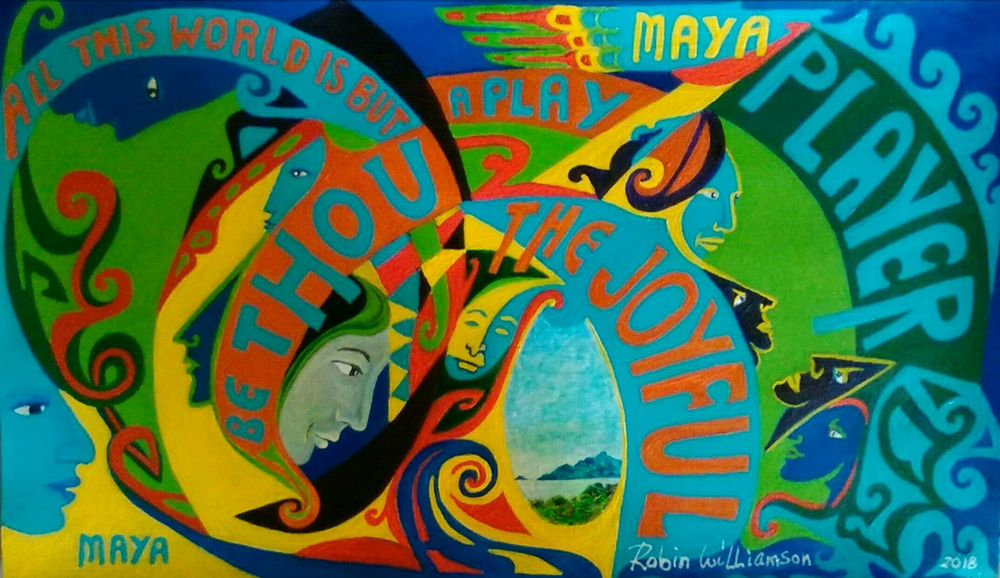 Be Thou The Joyful
SOLD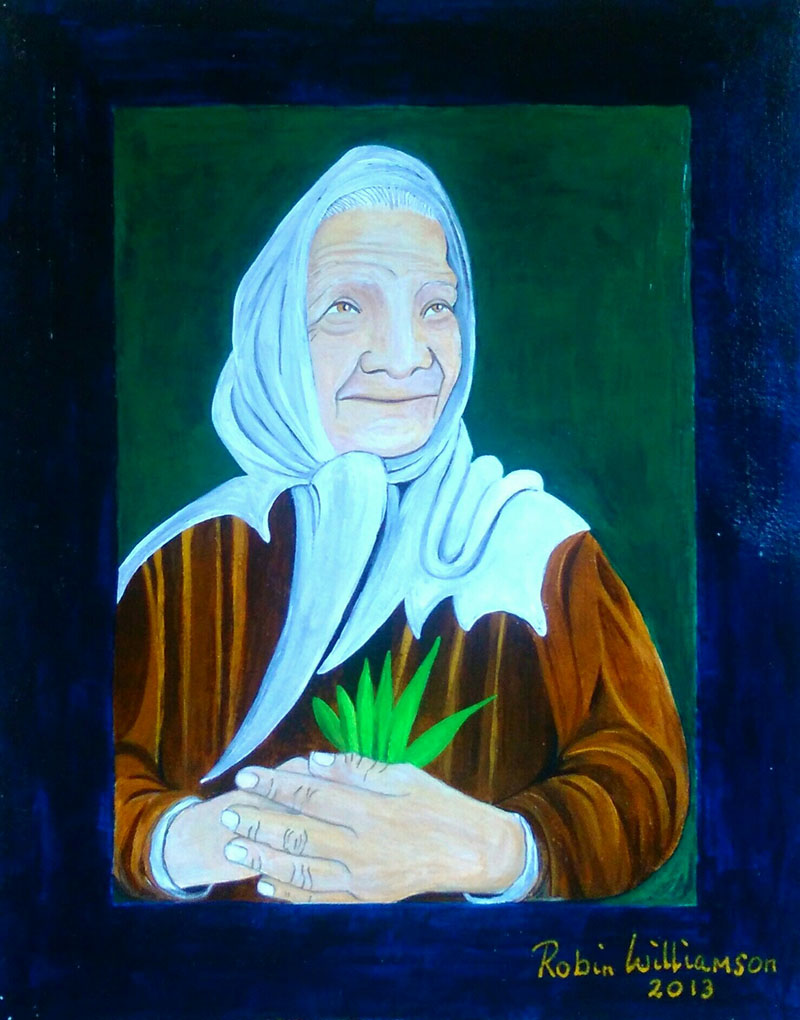 The Old Woman with the Leaves
SOLD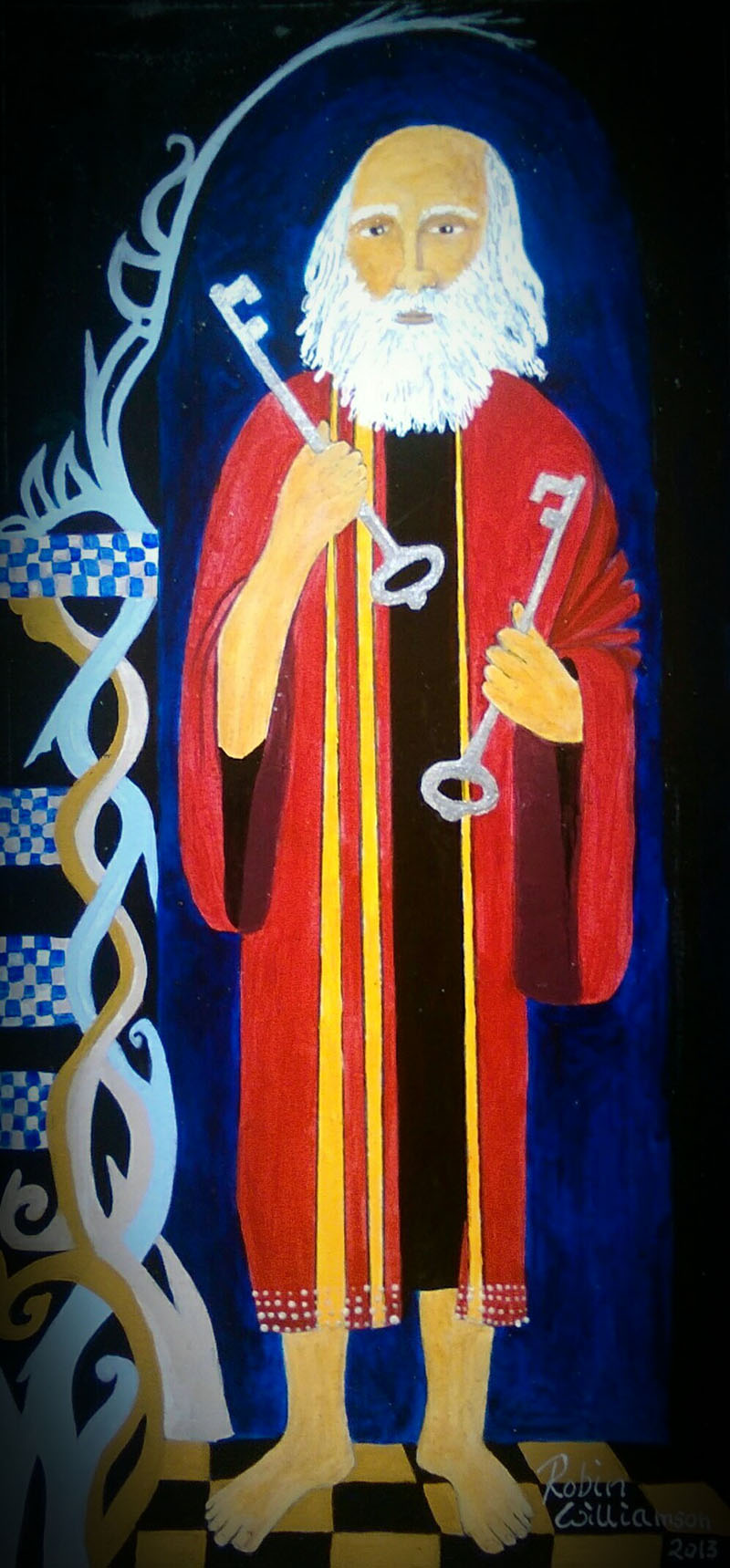 Saint Peter with the Keys
SOLD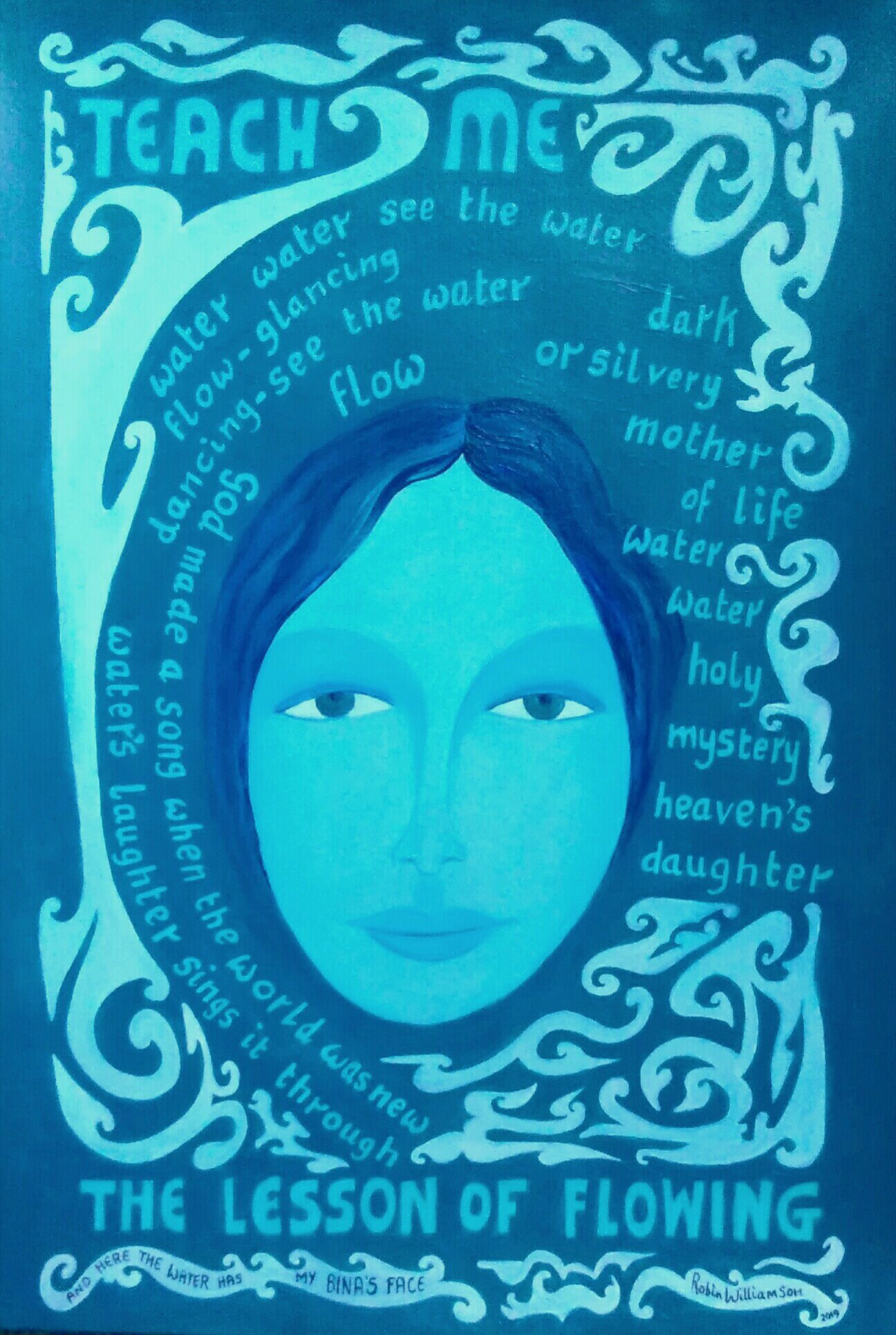 And Here The Water Has My Bina's Face
SOLD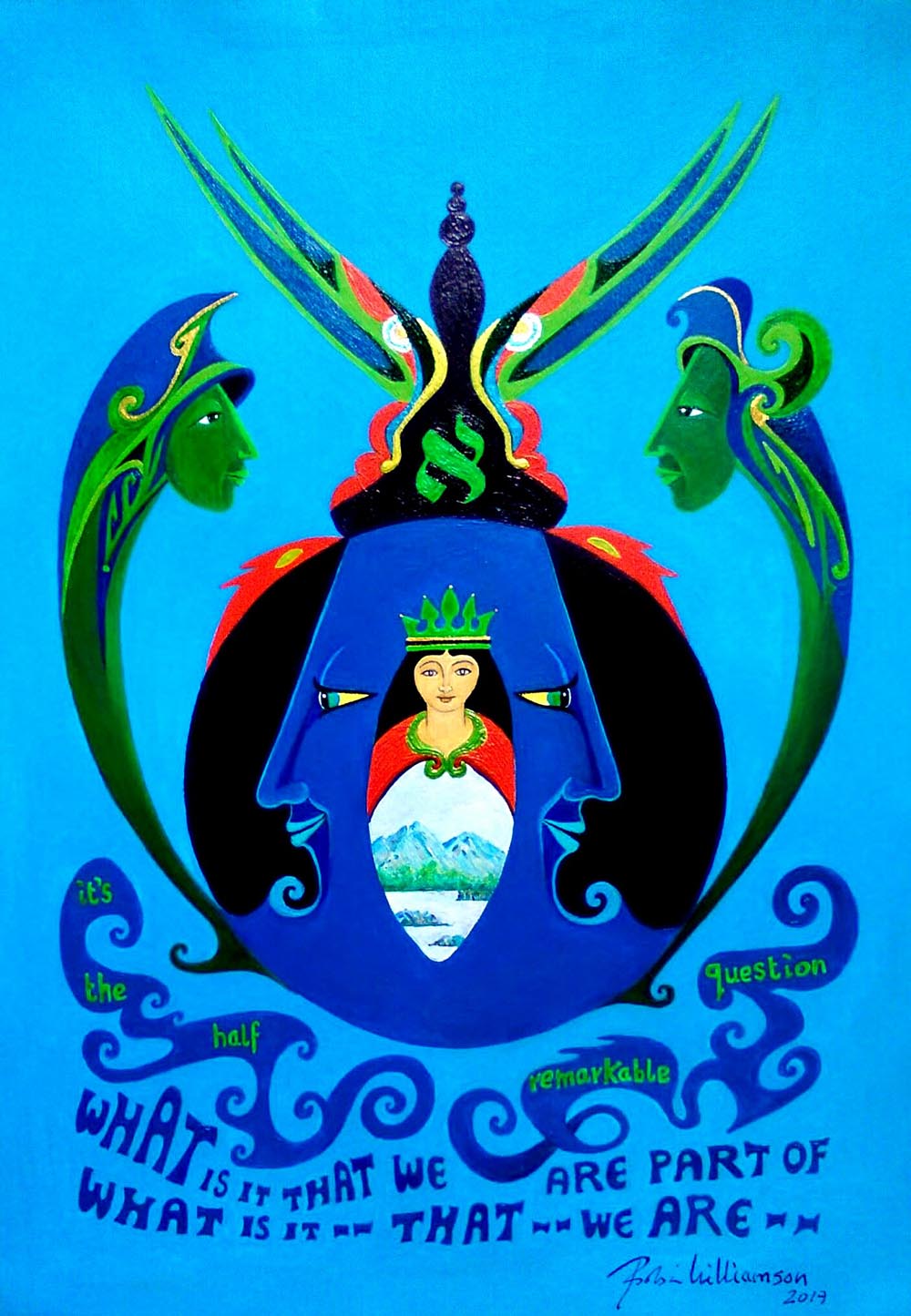 The Half Remarkable Question
SOLD

As The Rain Came On
SOLD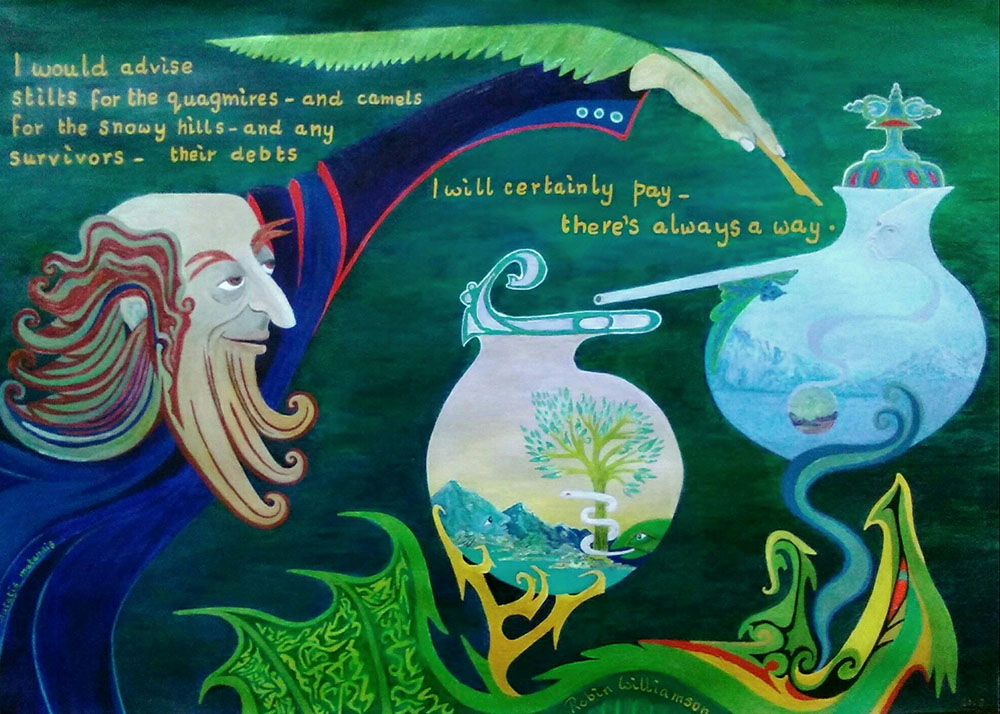 I Would Advise
SOLD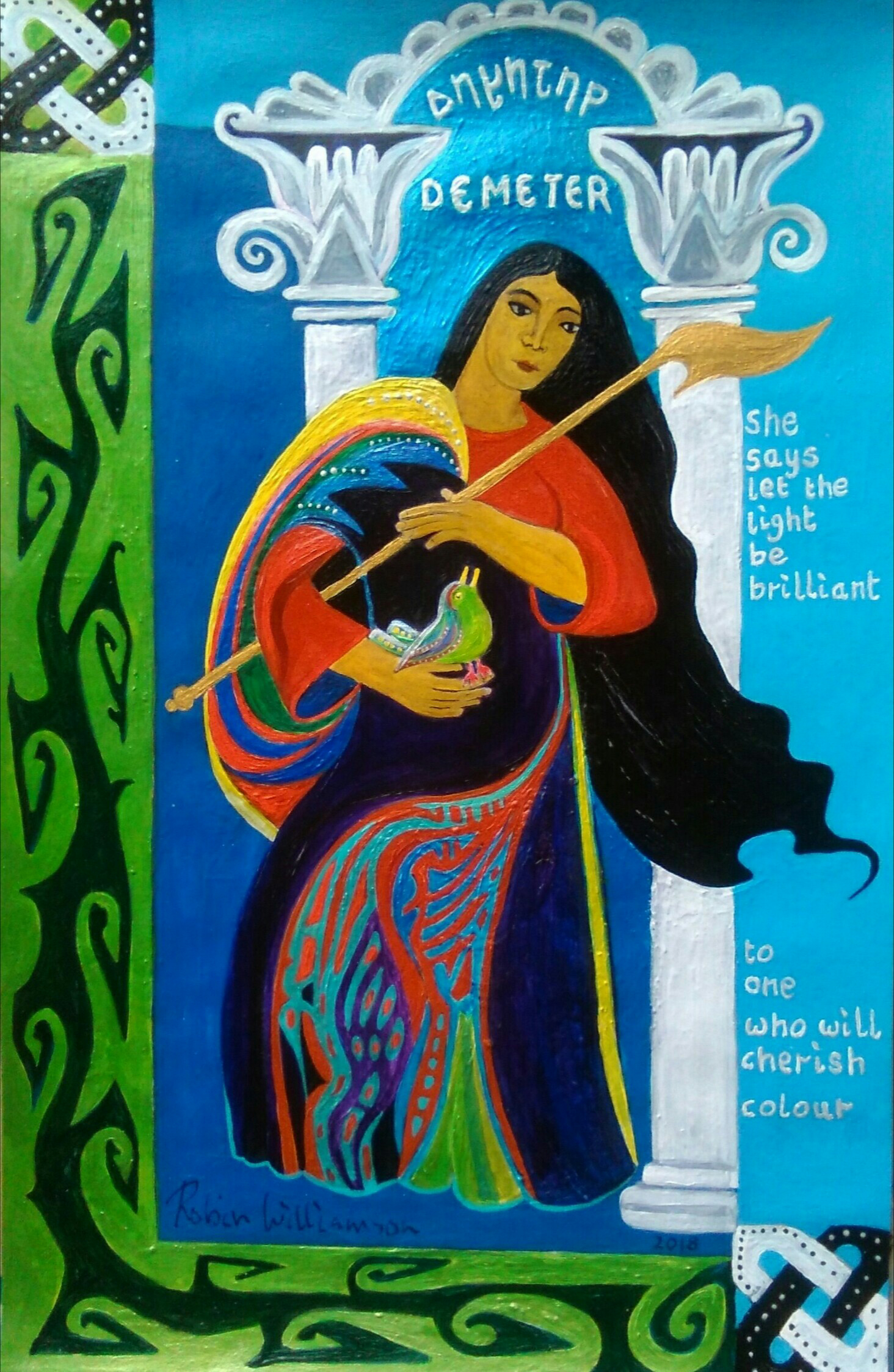 Demeter
9 inches by 13 inches .
The lyrics quoted are from Robin's song Verses at Powys
SOLD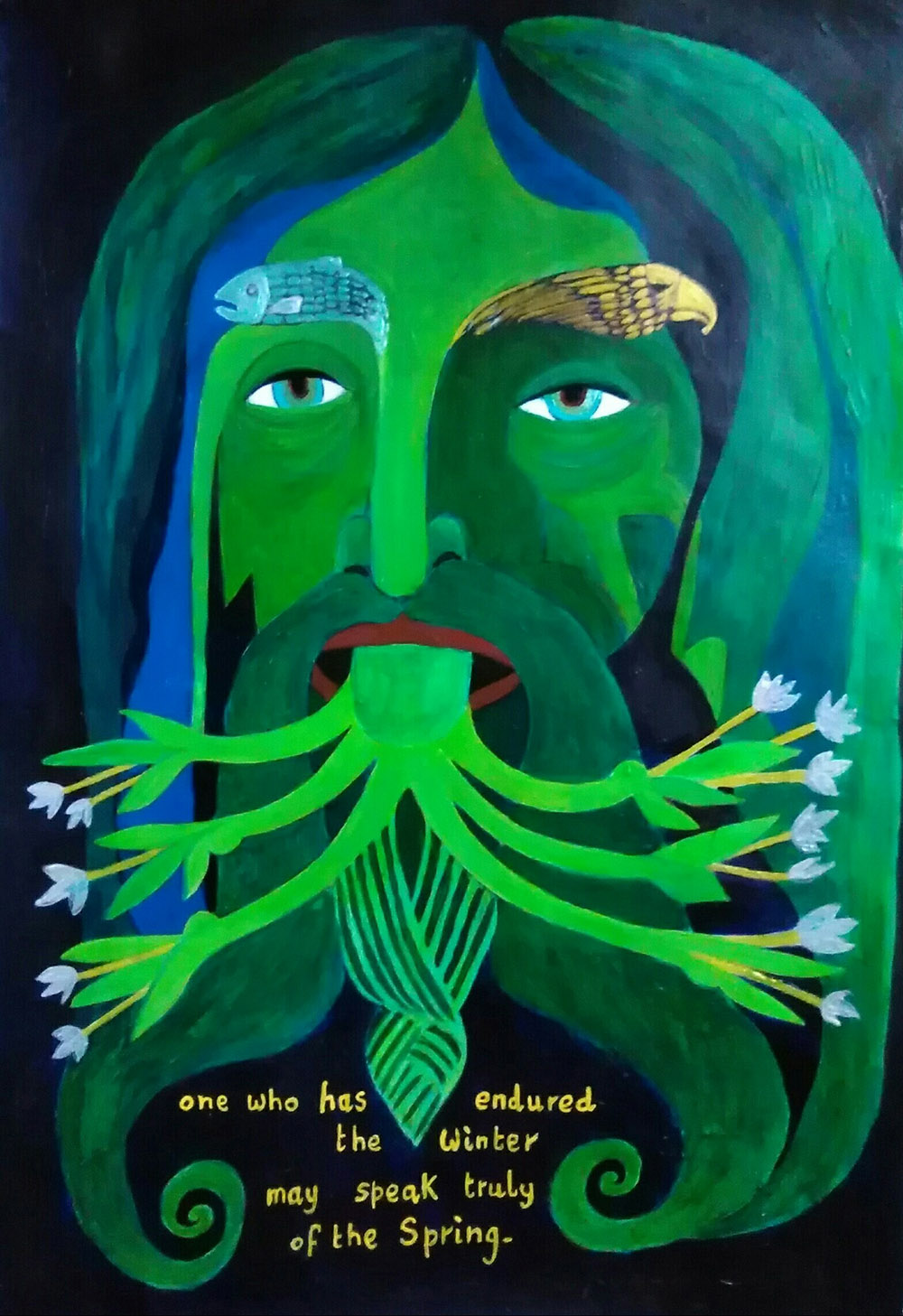 The Green Man's Rede is Robin's most recently sold painting.
The old word 'rede ' means an advice or interpretation.
These lines regarding one meaning of the Green Man image came to Robin in a dream some years ago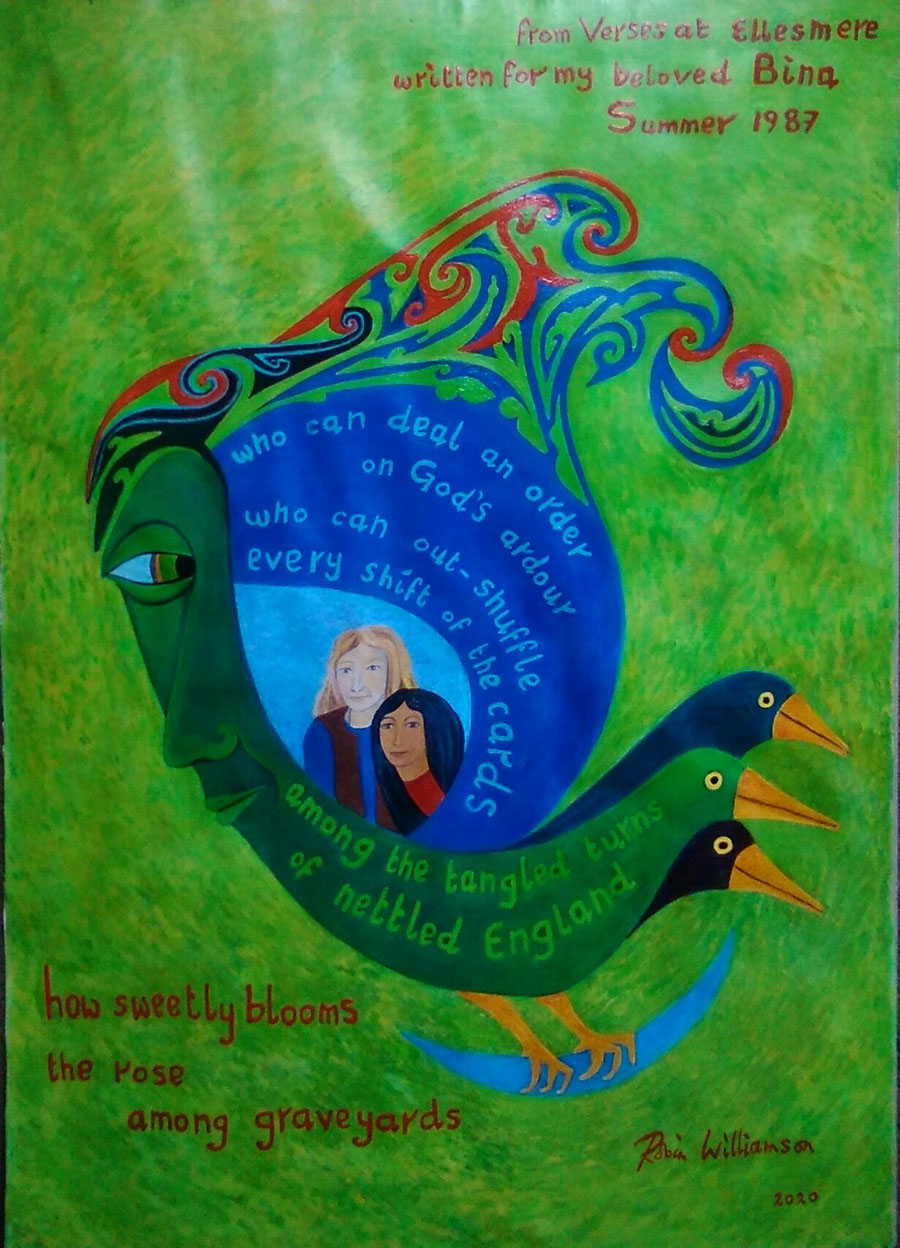 A2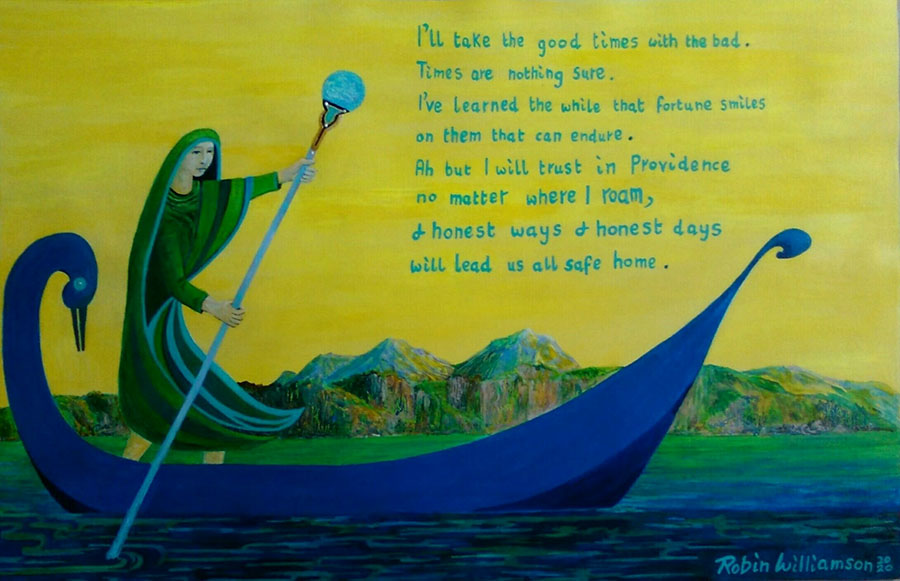 A2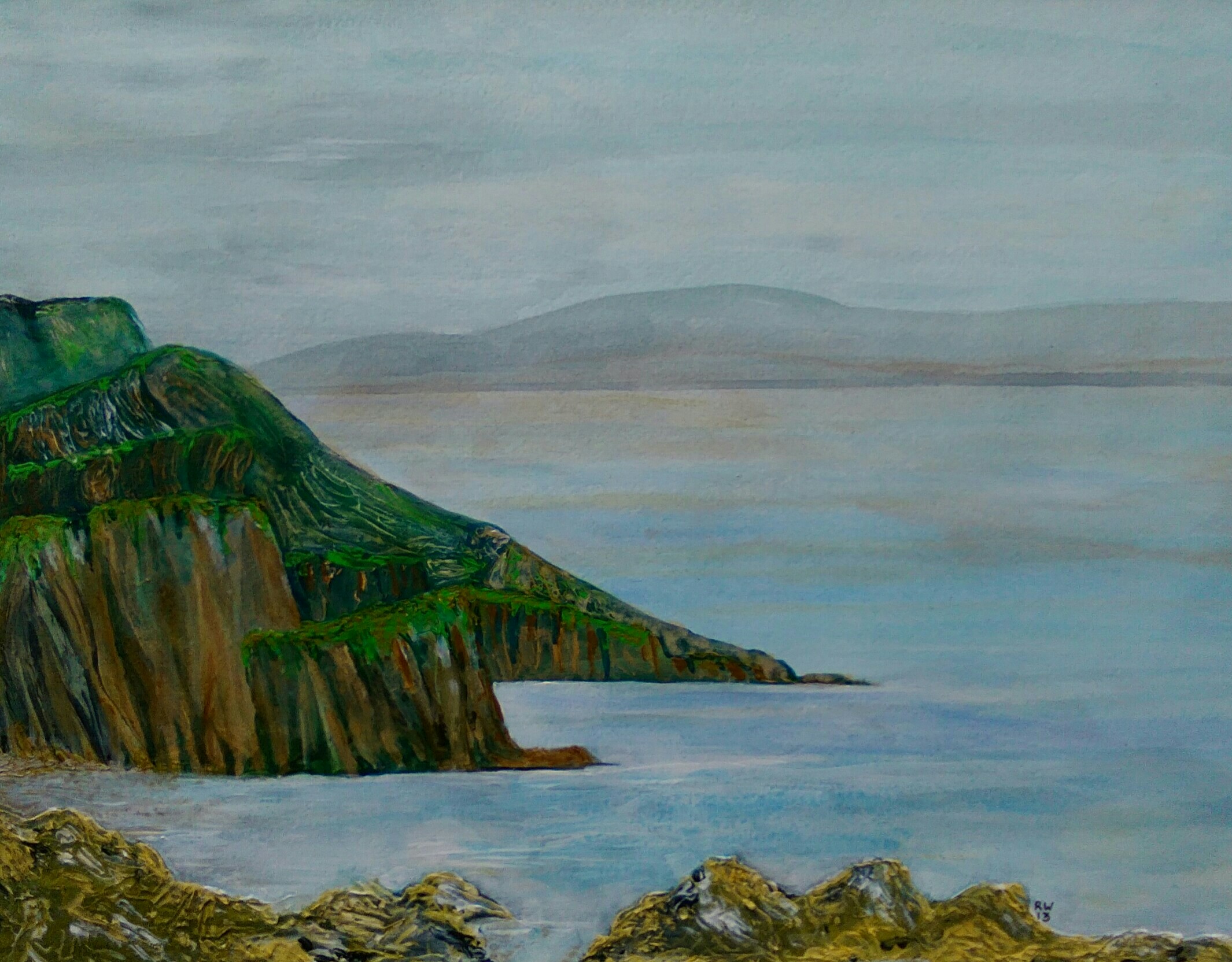 Across the Severn
15 and a half by 12 inches
SOLD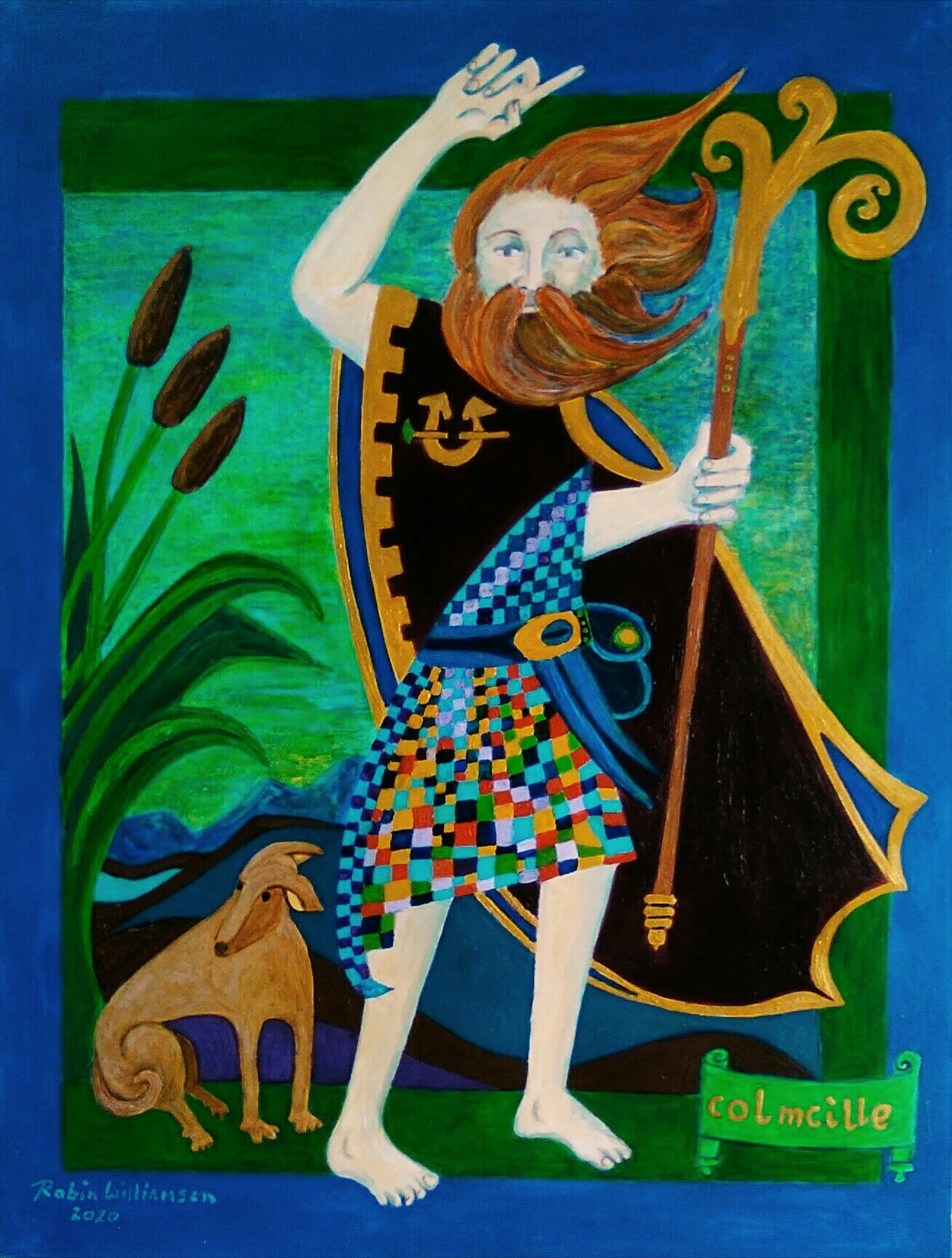 Colmcille
12 by 9 inches
SOLD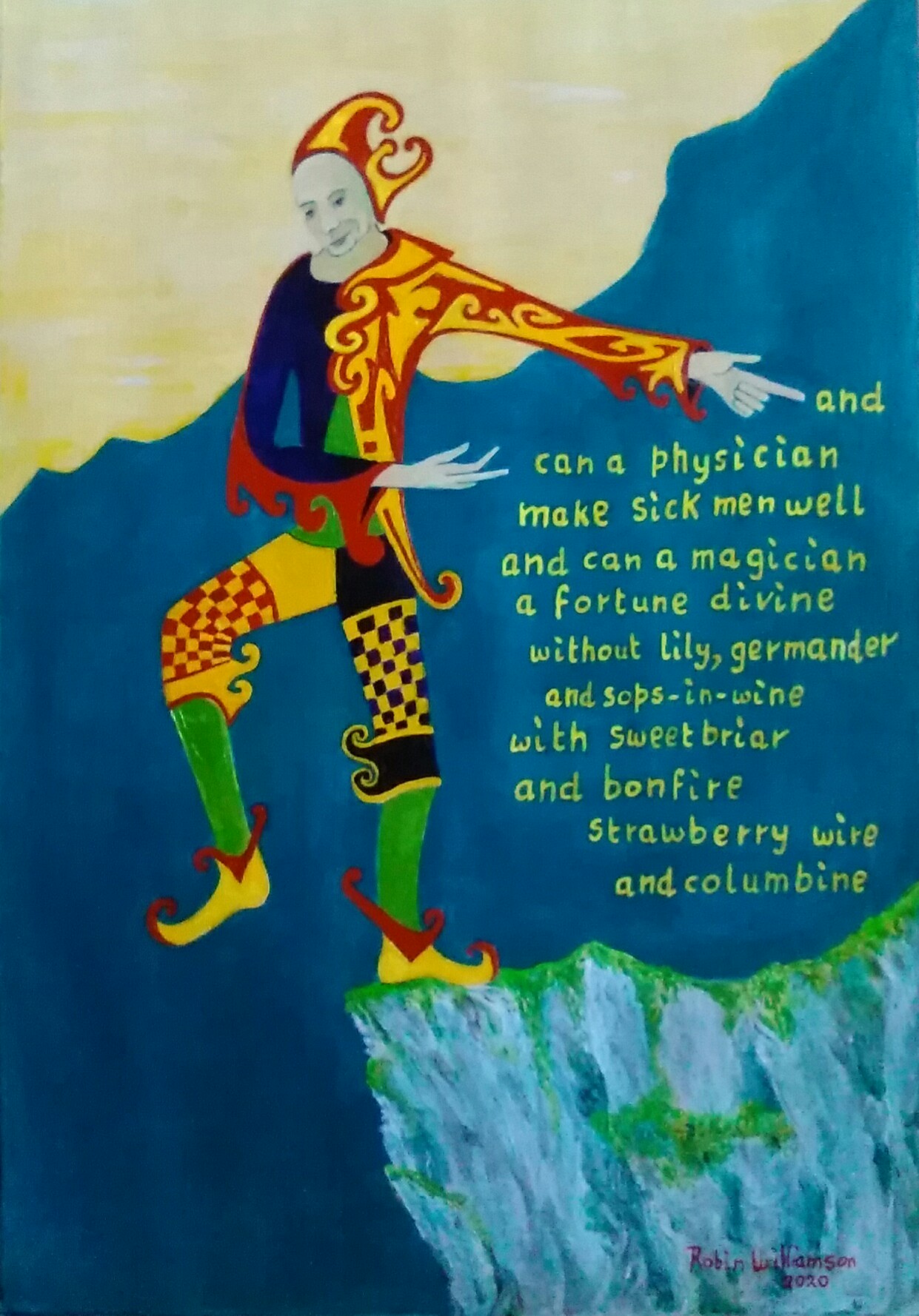 The Fool
12 by 17 inches
SOLD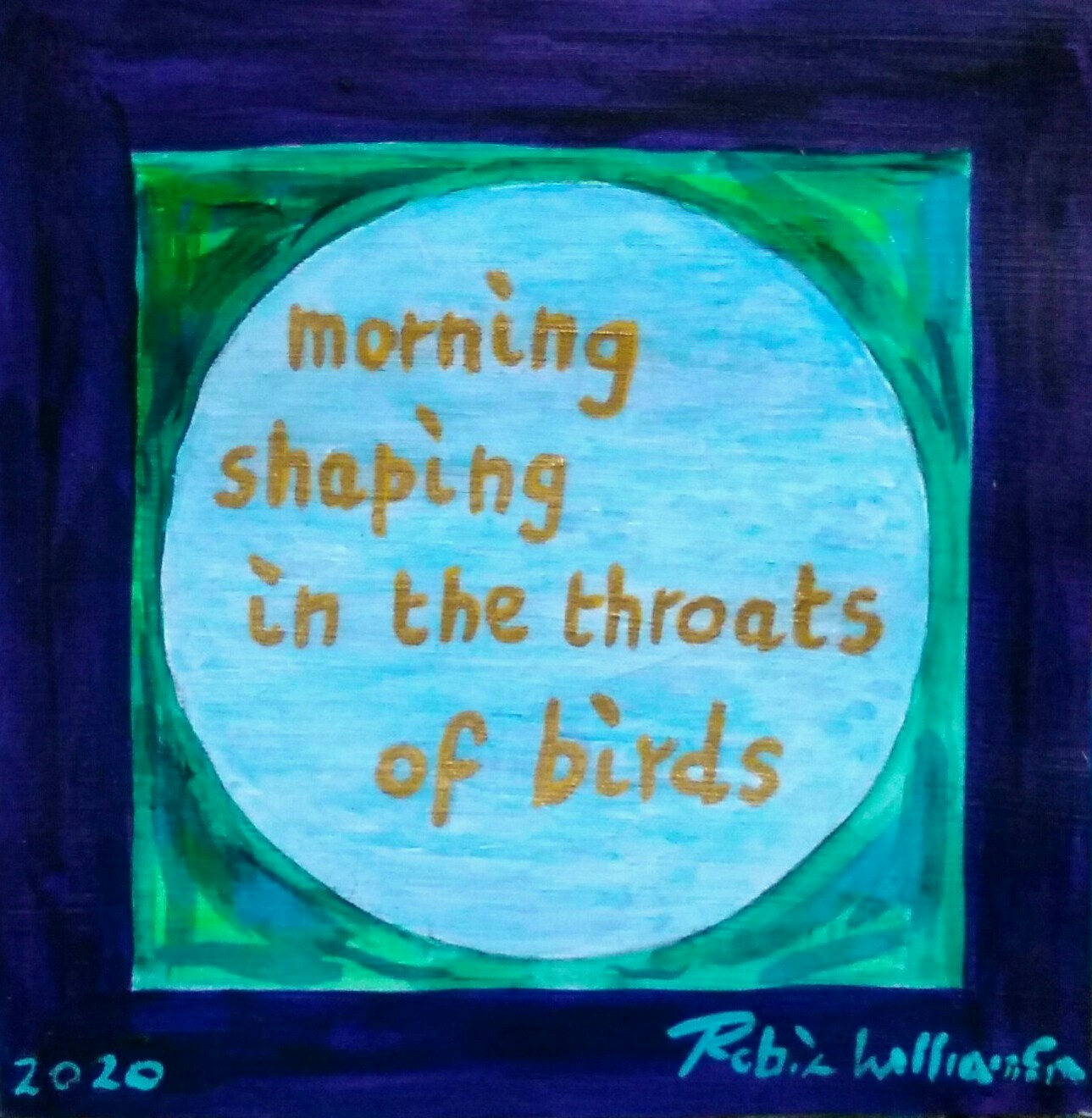 Illuminations Series # 19
Lyrics from Robin's song
'Alive Today'
Approximately 4 inches square
SOLD
---
Recently sold
Three aspects of the Dágda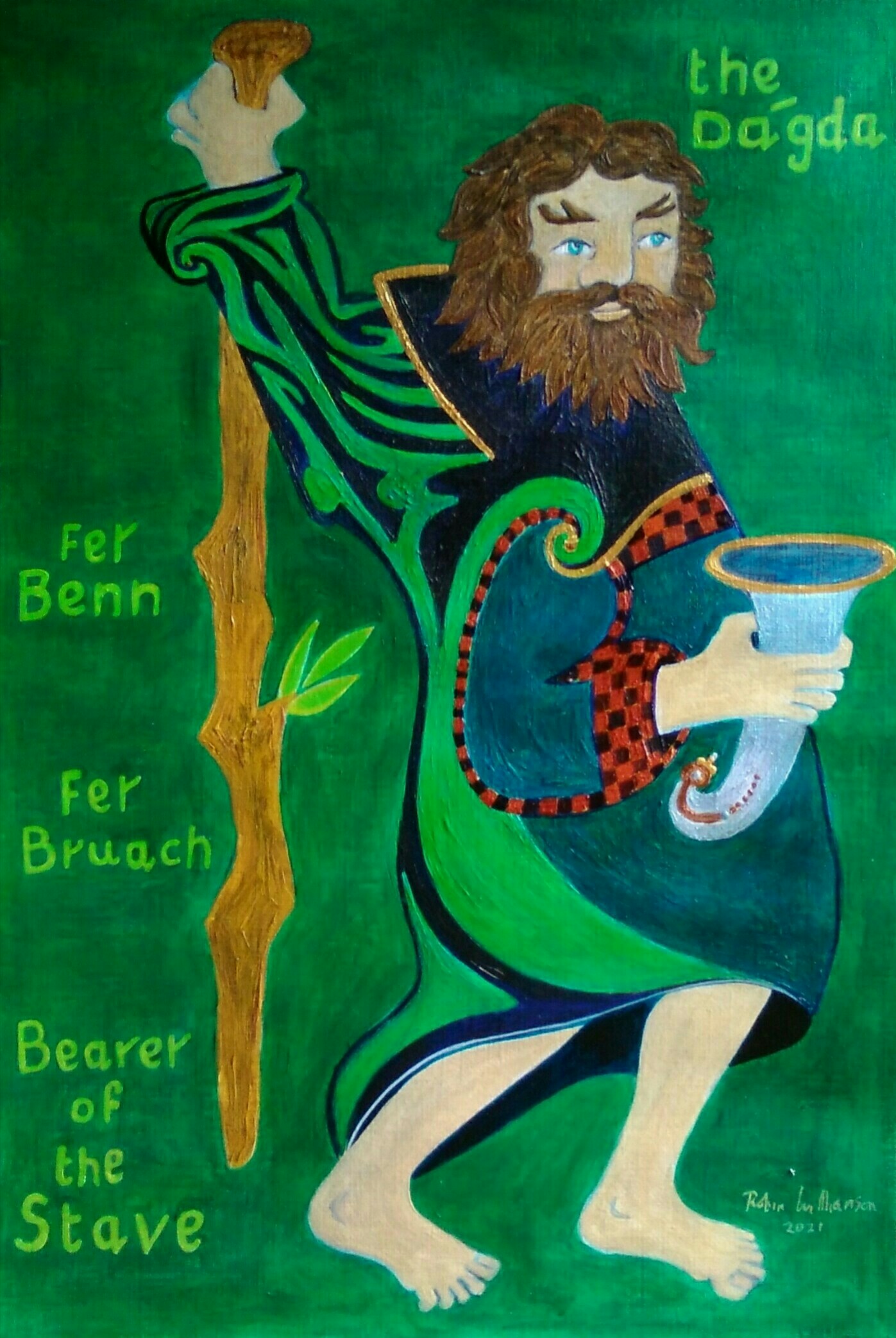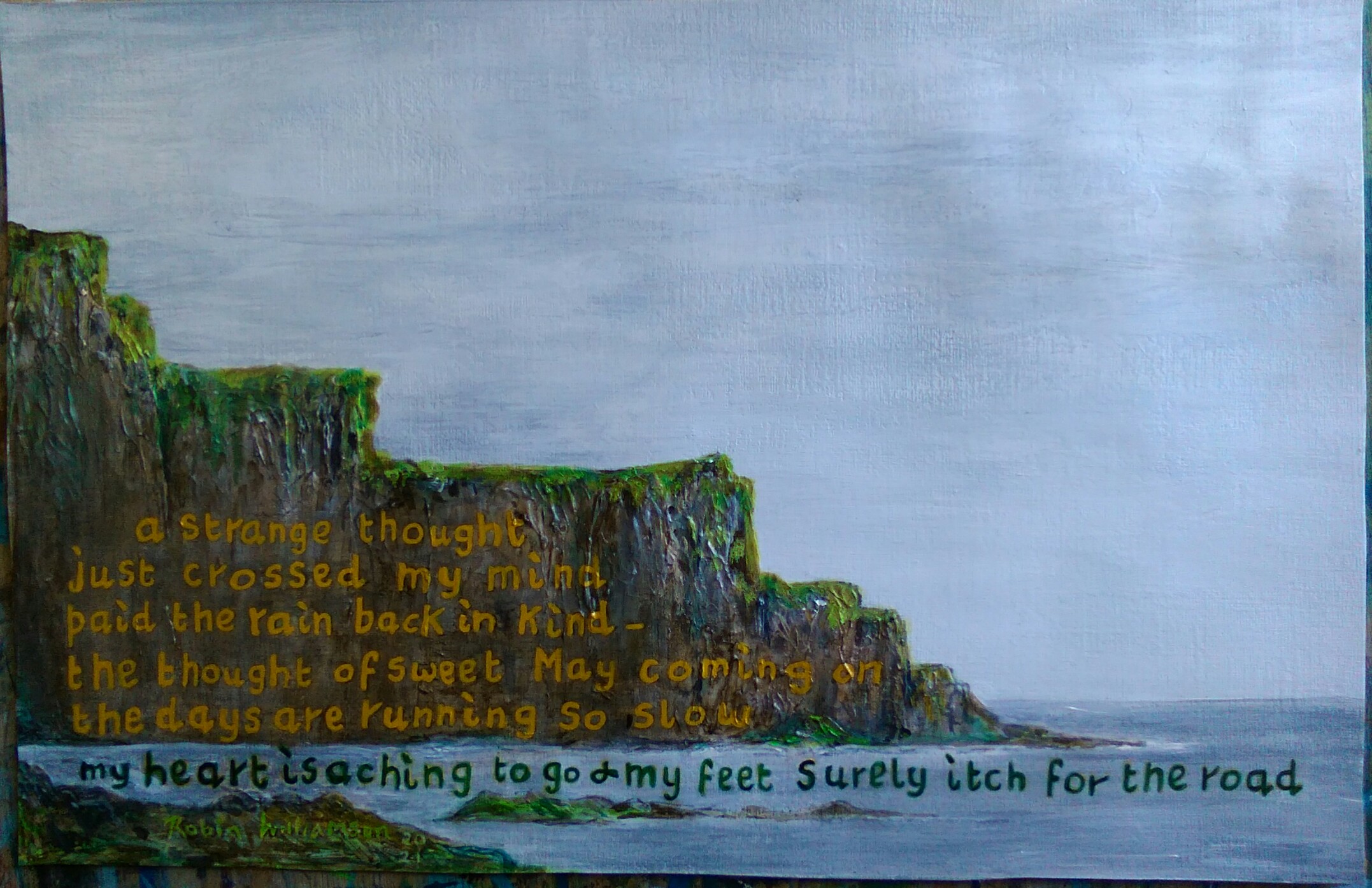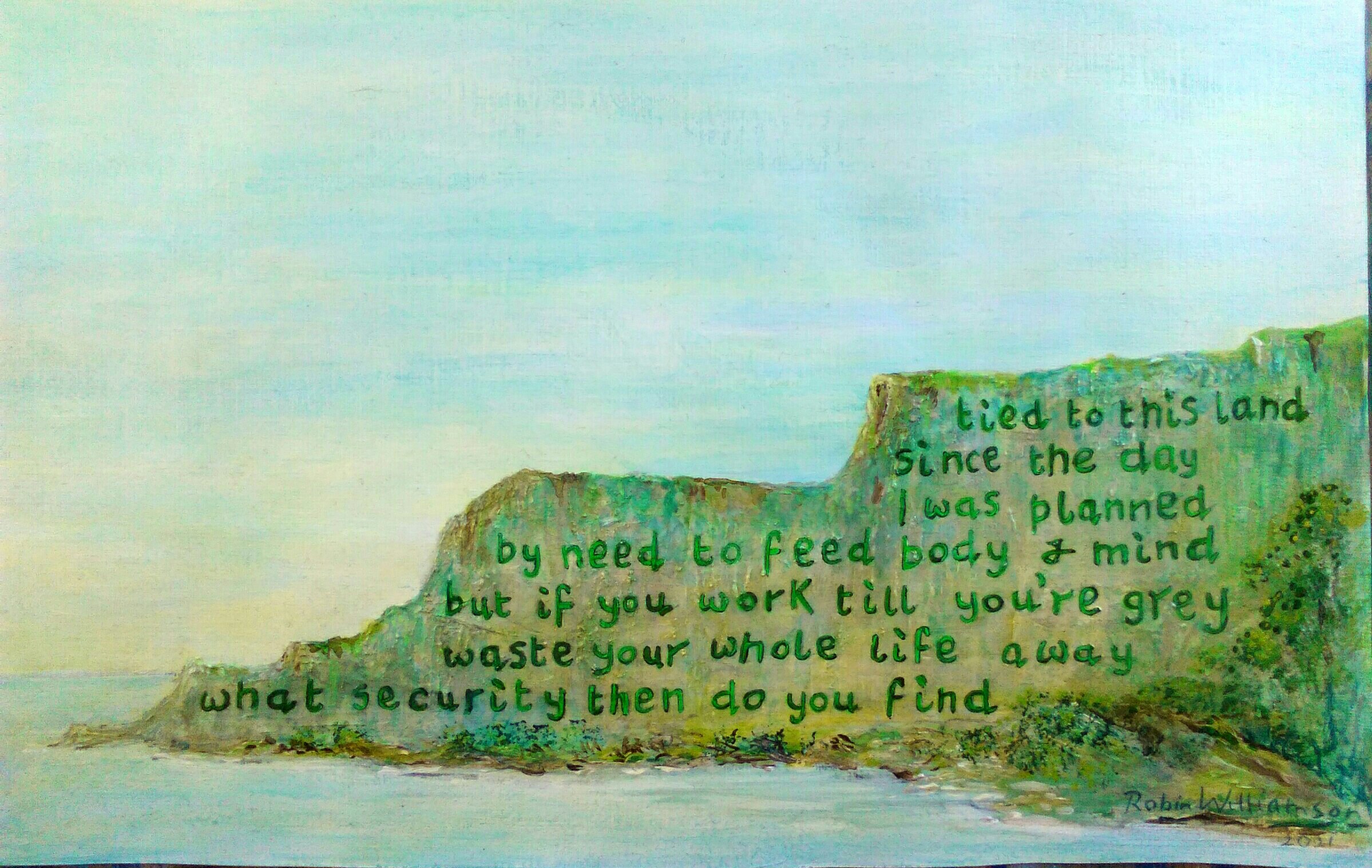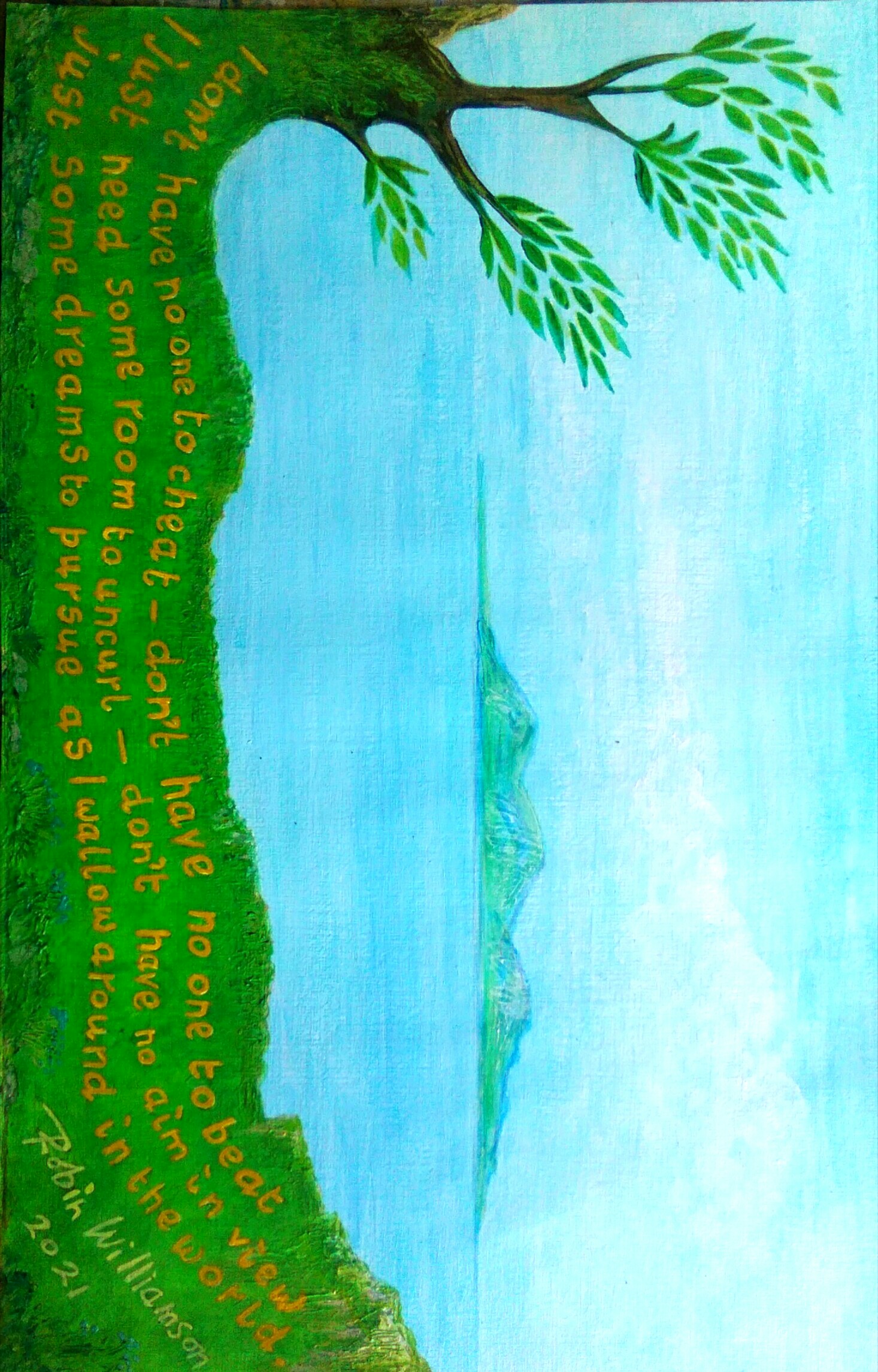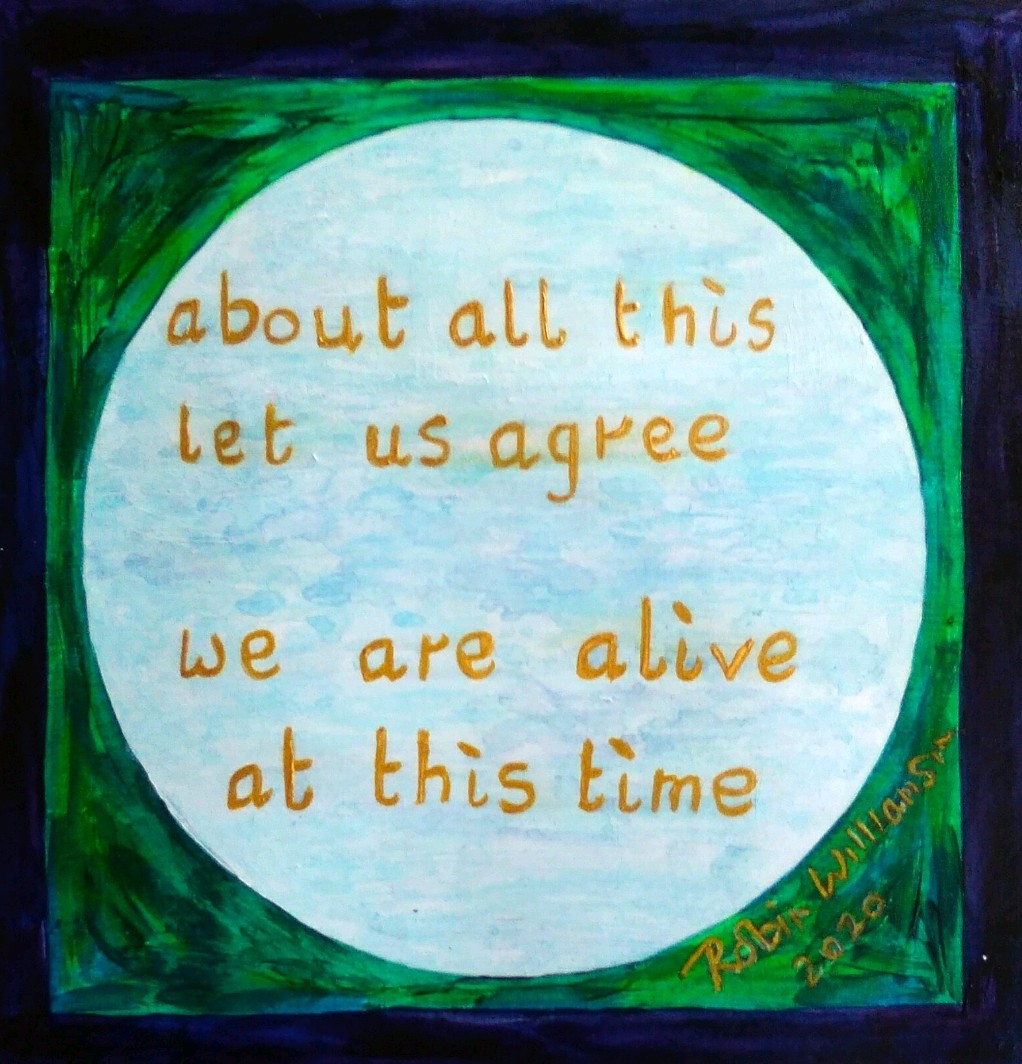 SOLD
SOLD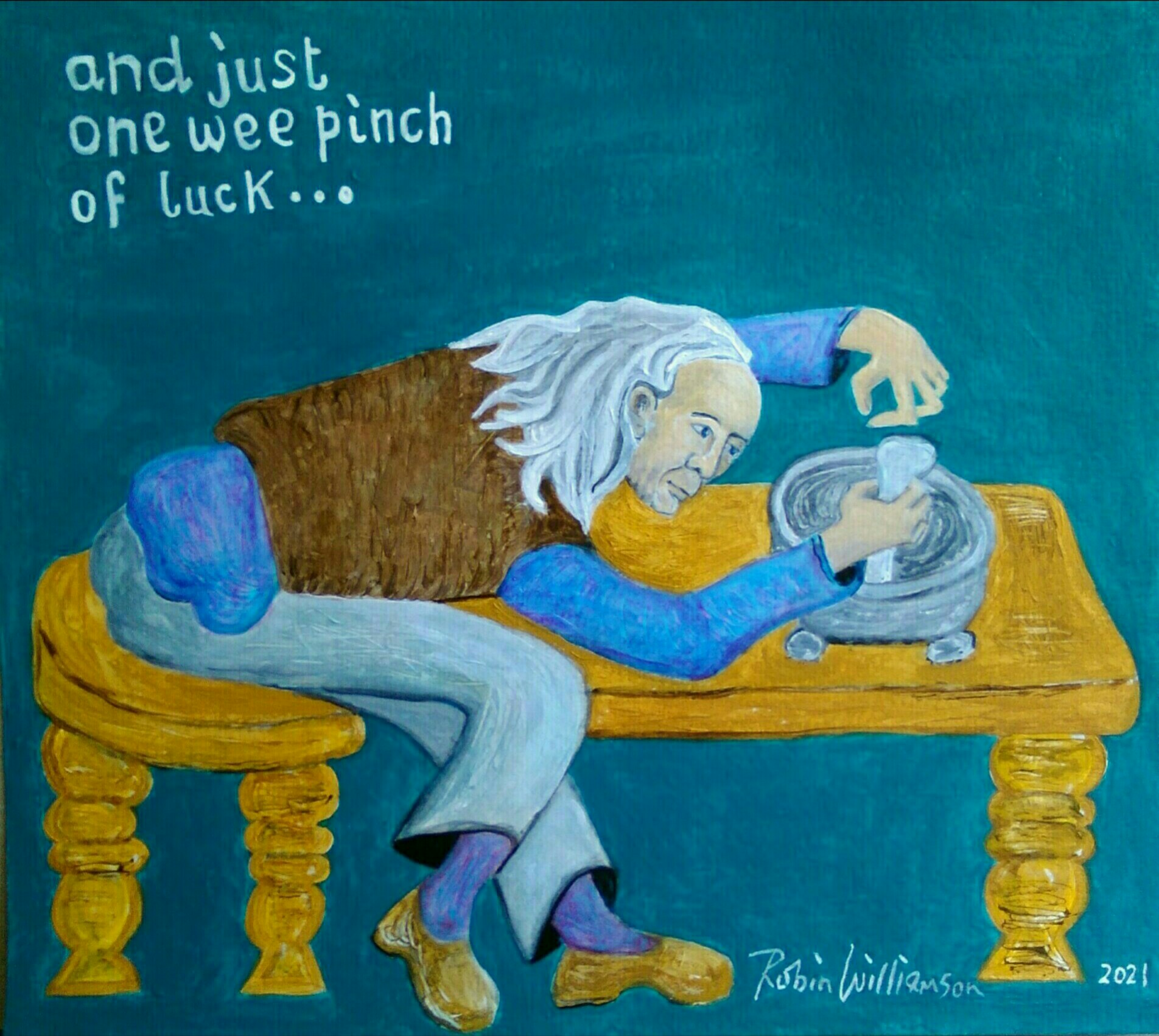 SOLD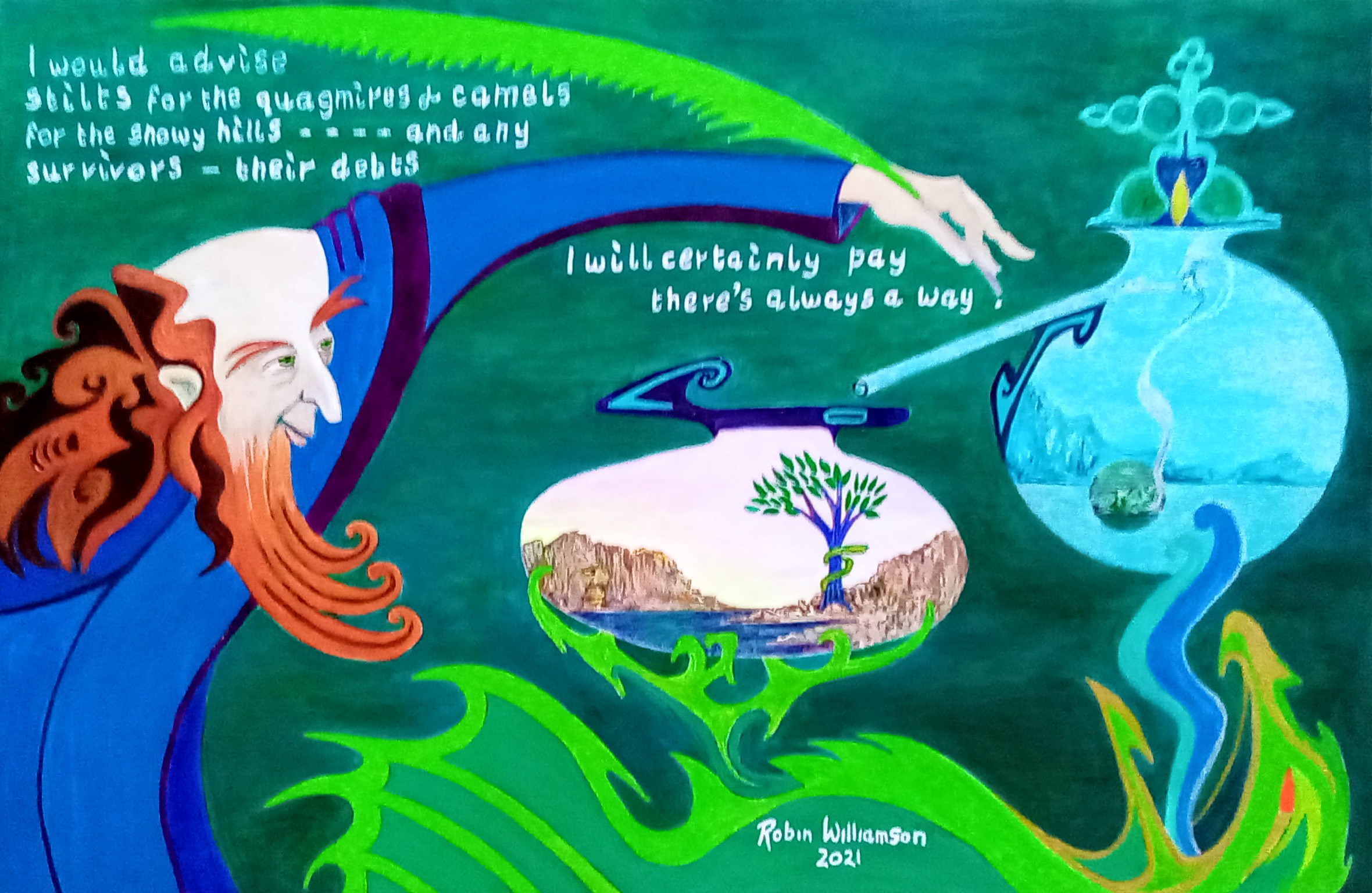 SOLD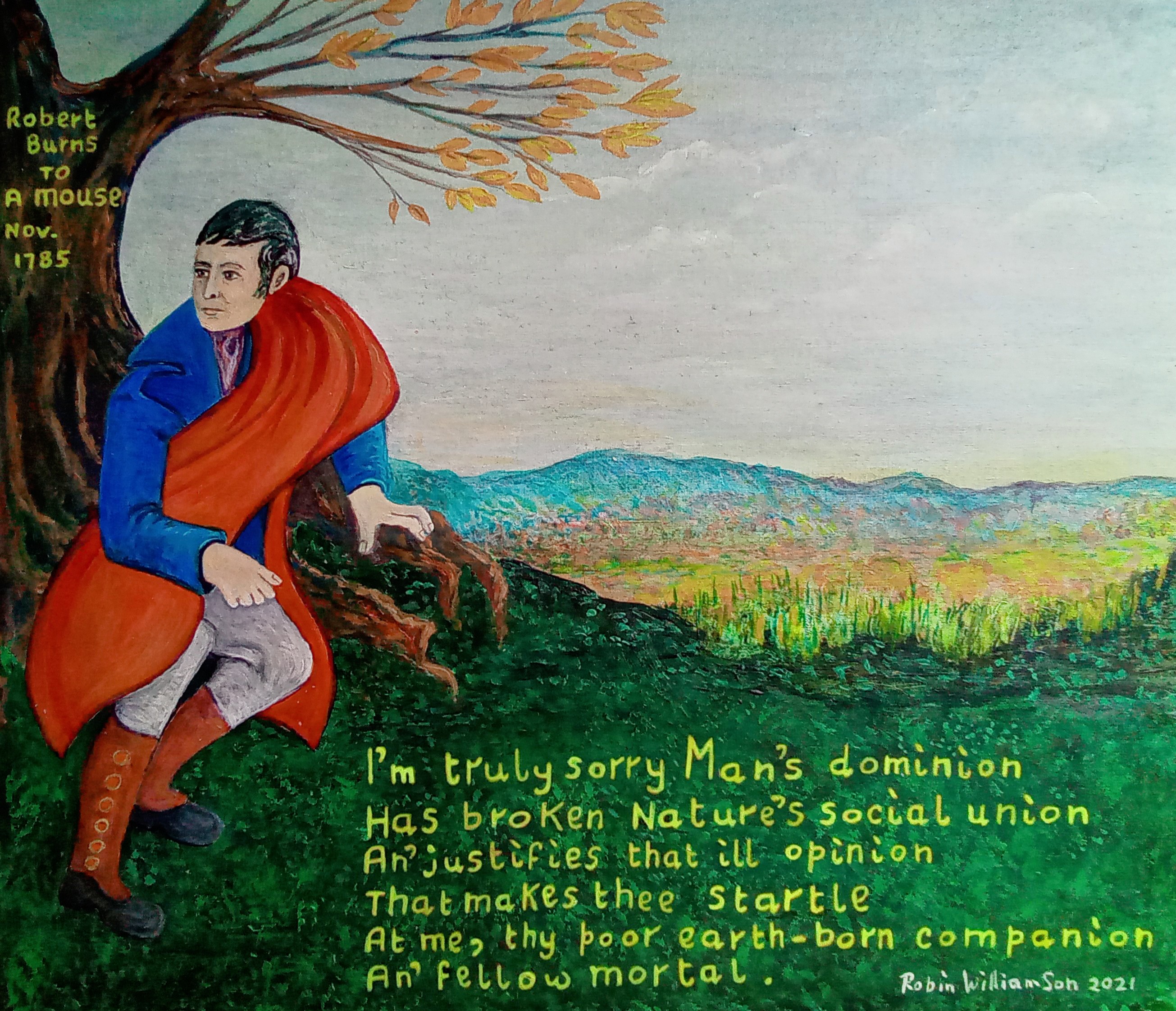 SOLD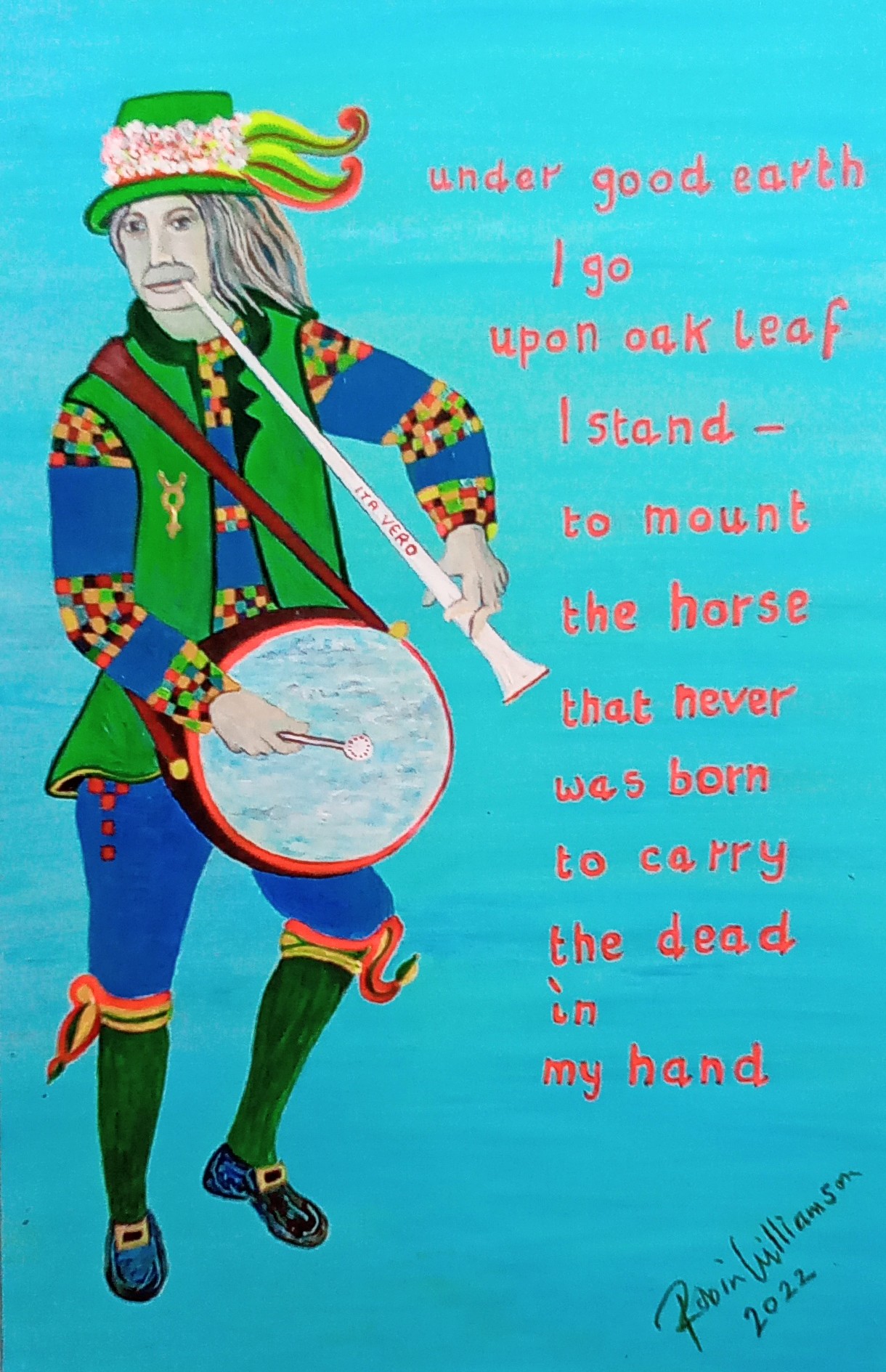 SOLD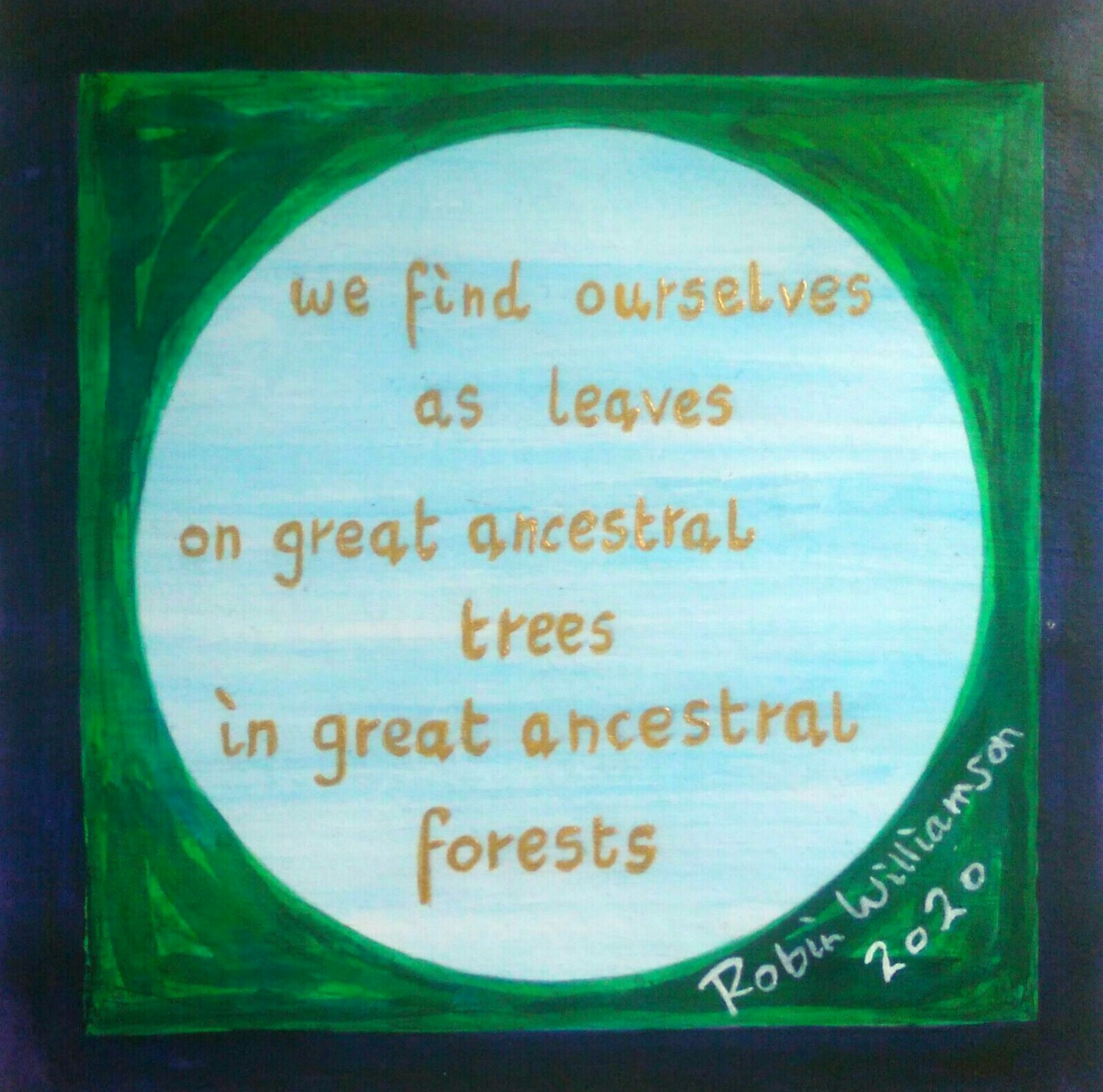 SOLD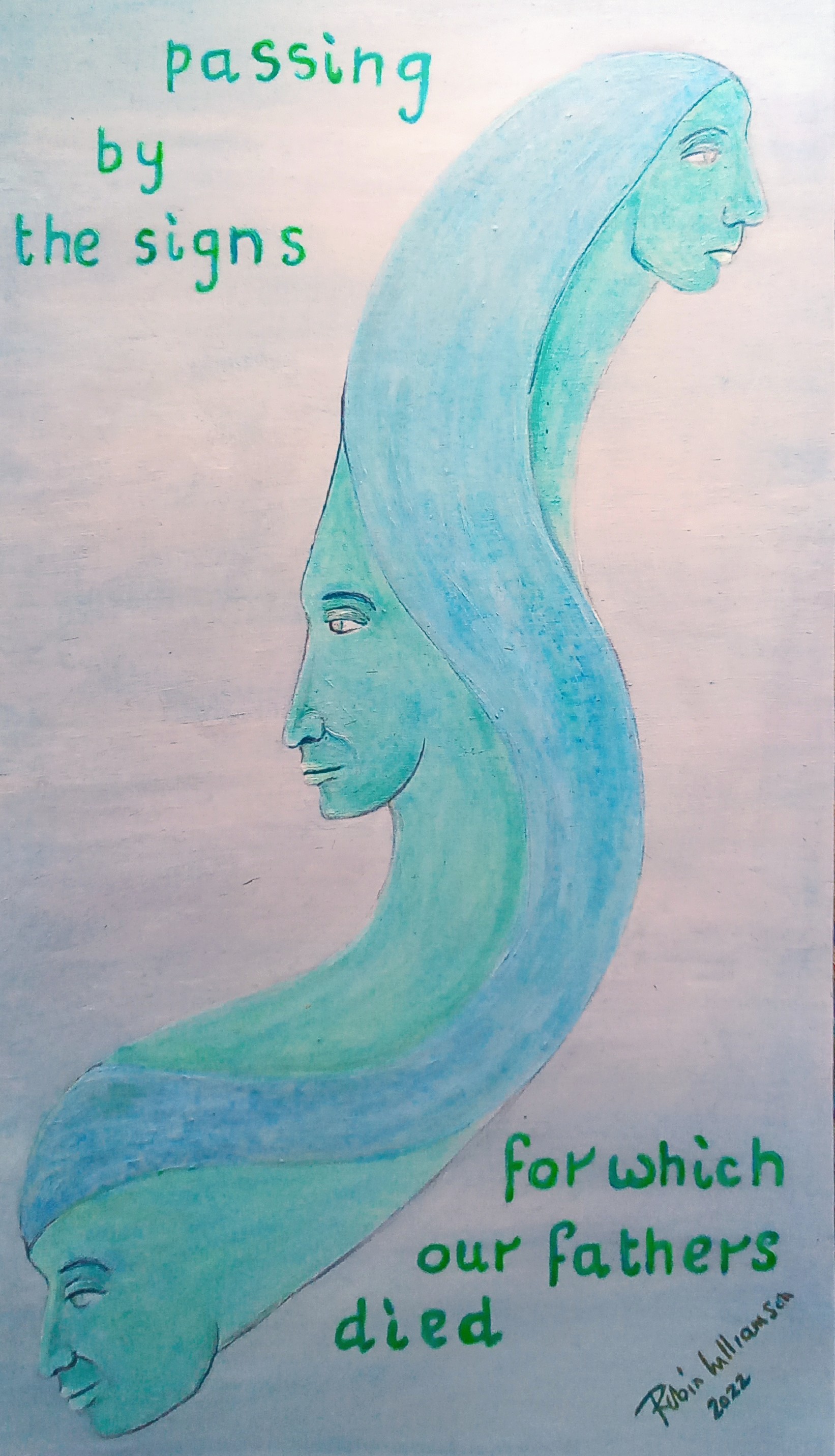 SOLD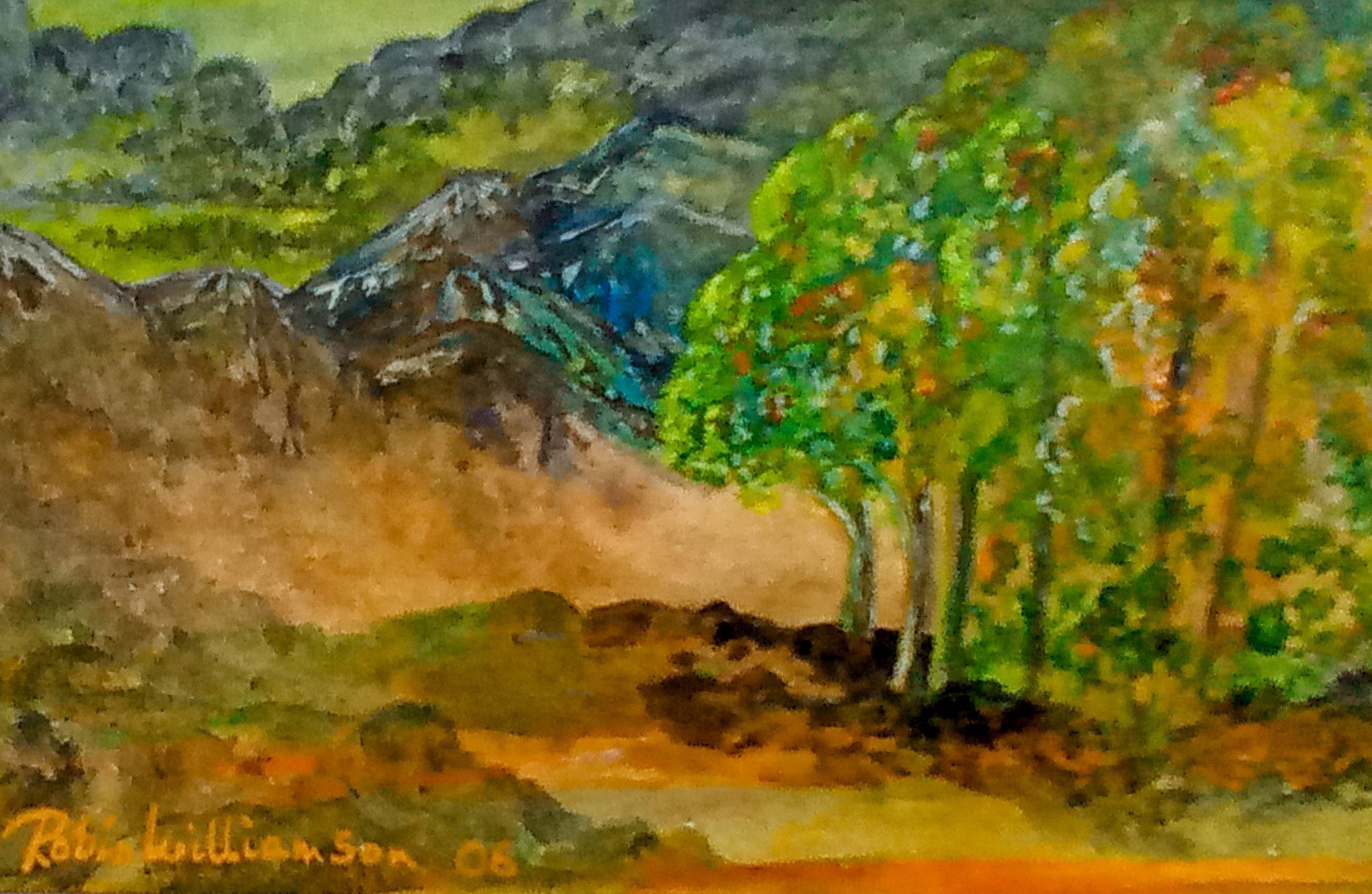 'North of the Garden'
7 & a half by 5 inches
Sold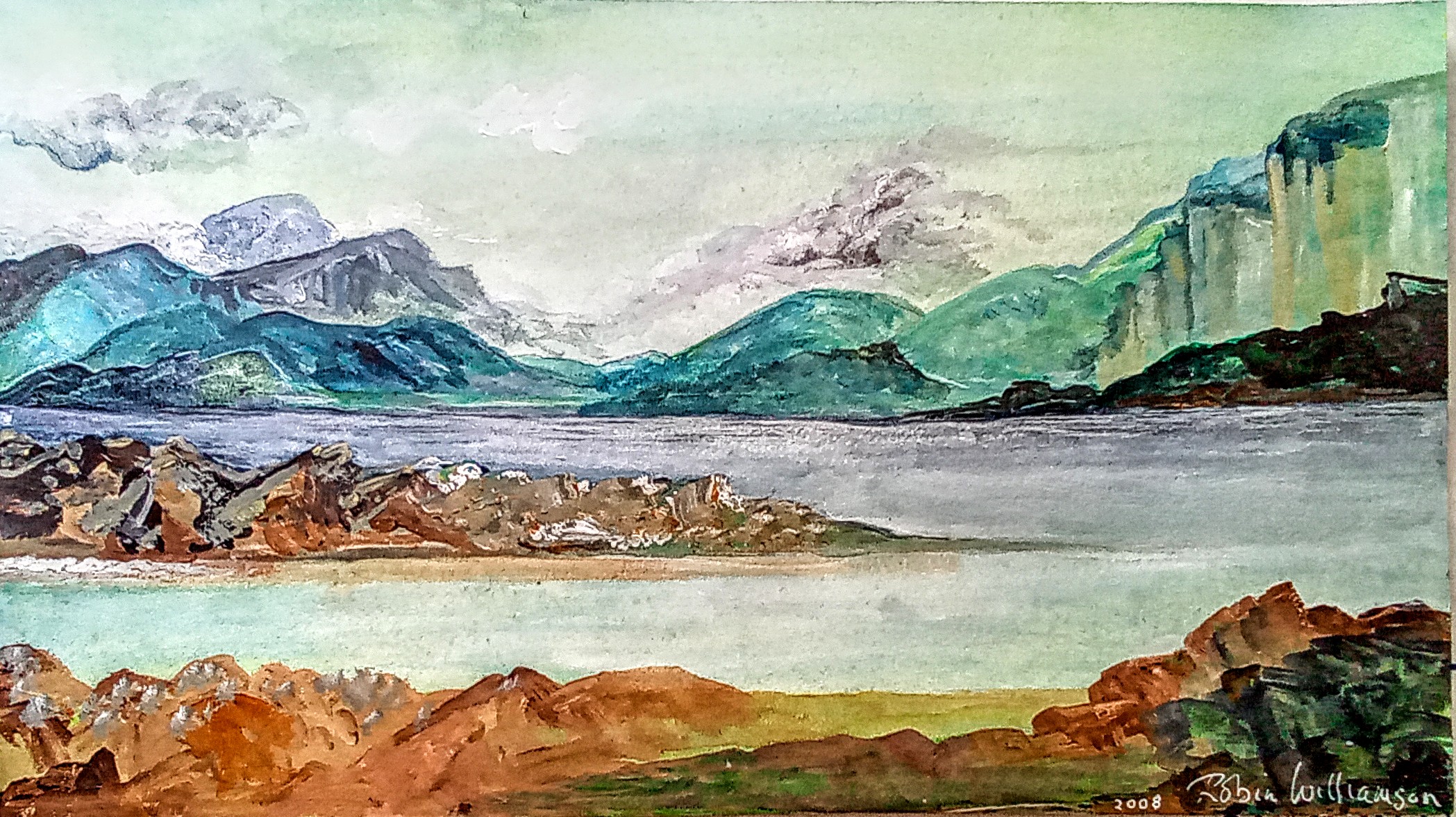 'Remembering the High Loch'
Sold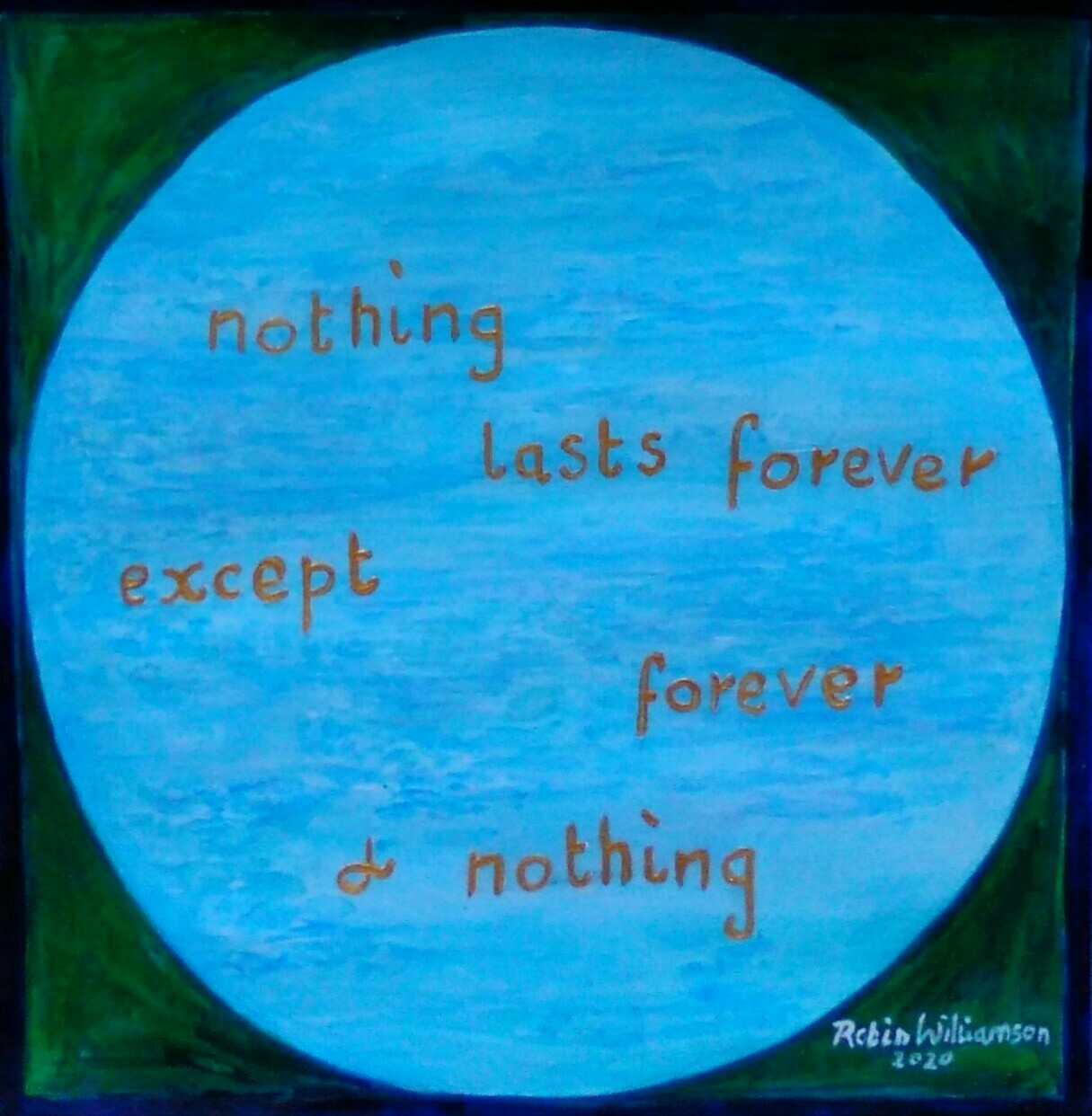 Illuminations Series #1
The painting is aproximately 8 and a half inches square.
SOLD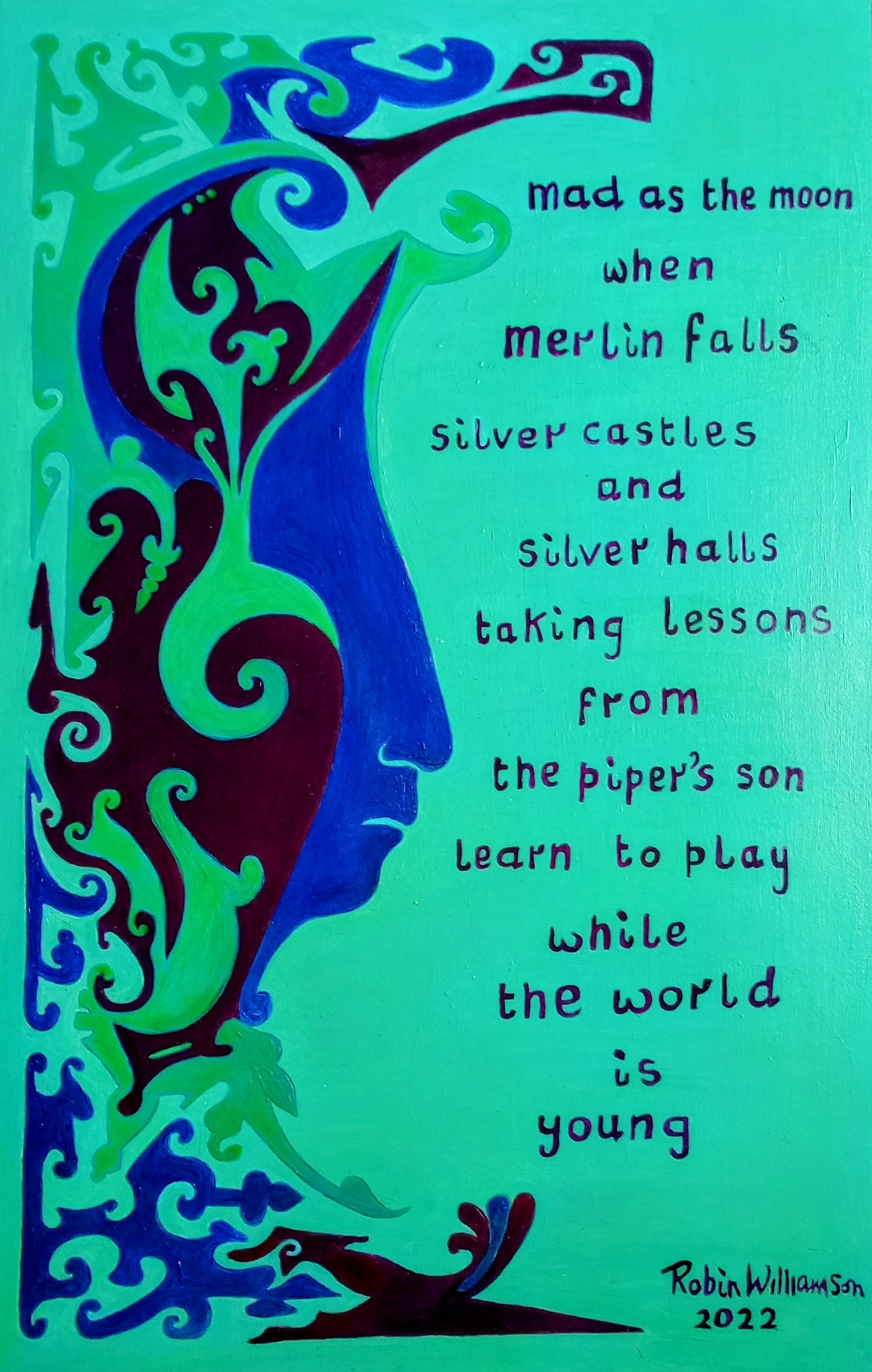 Lyrics from Robin's song 'Ducks on A Pond'
Sold
Monknash Point
This is on the Glamorgan coast not far from Saint Donats
15 and a half inches by 6 and a half inches
Sold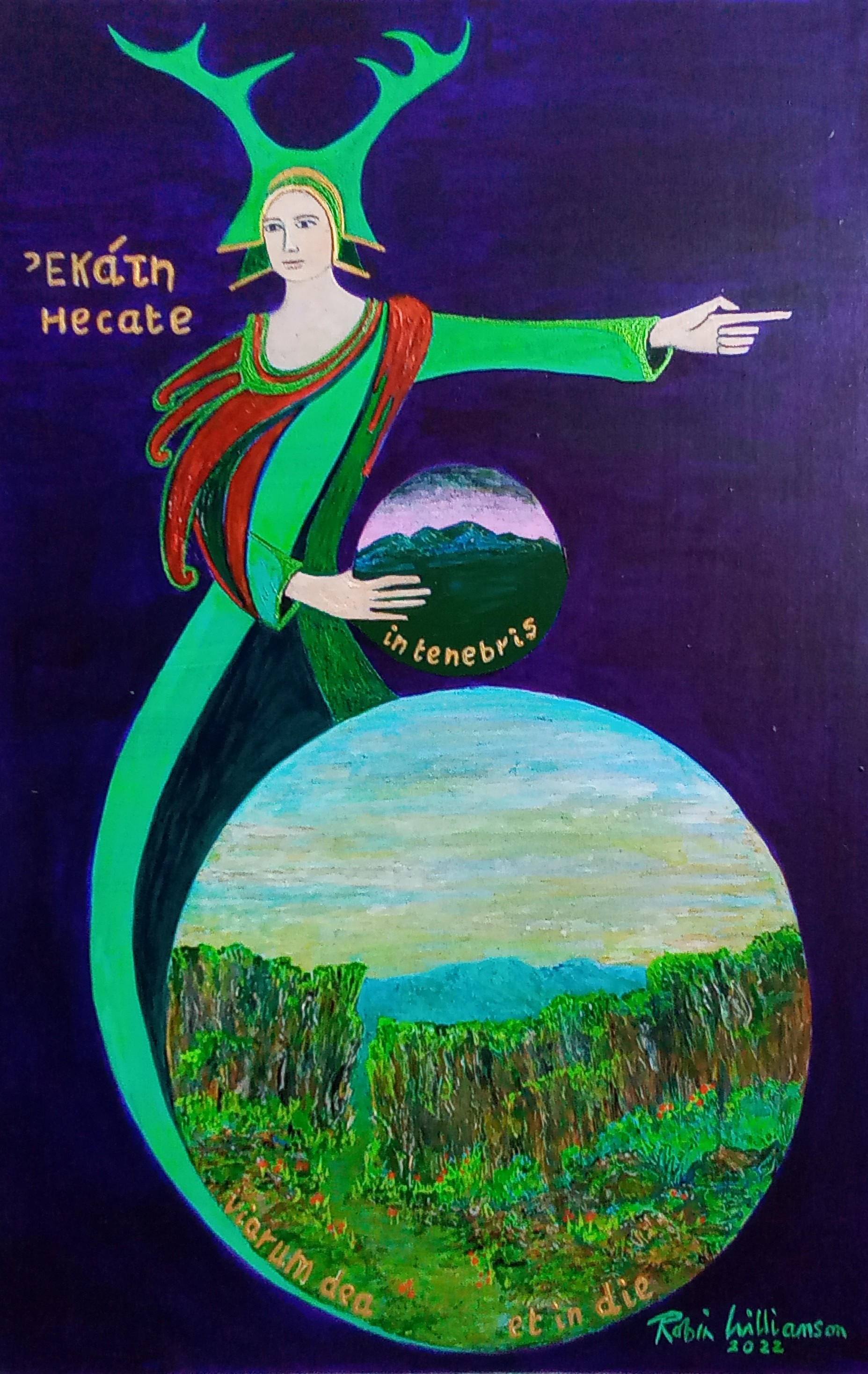 Hecate
In Tenebris Viarum Dea Et In Die
The Latin says:
In dark night
She is Goddess of the Ways
And in bright day
SOLD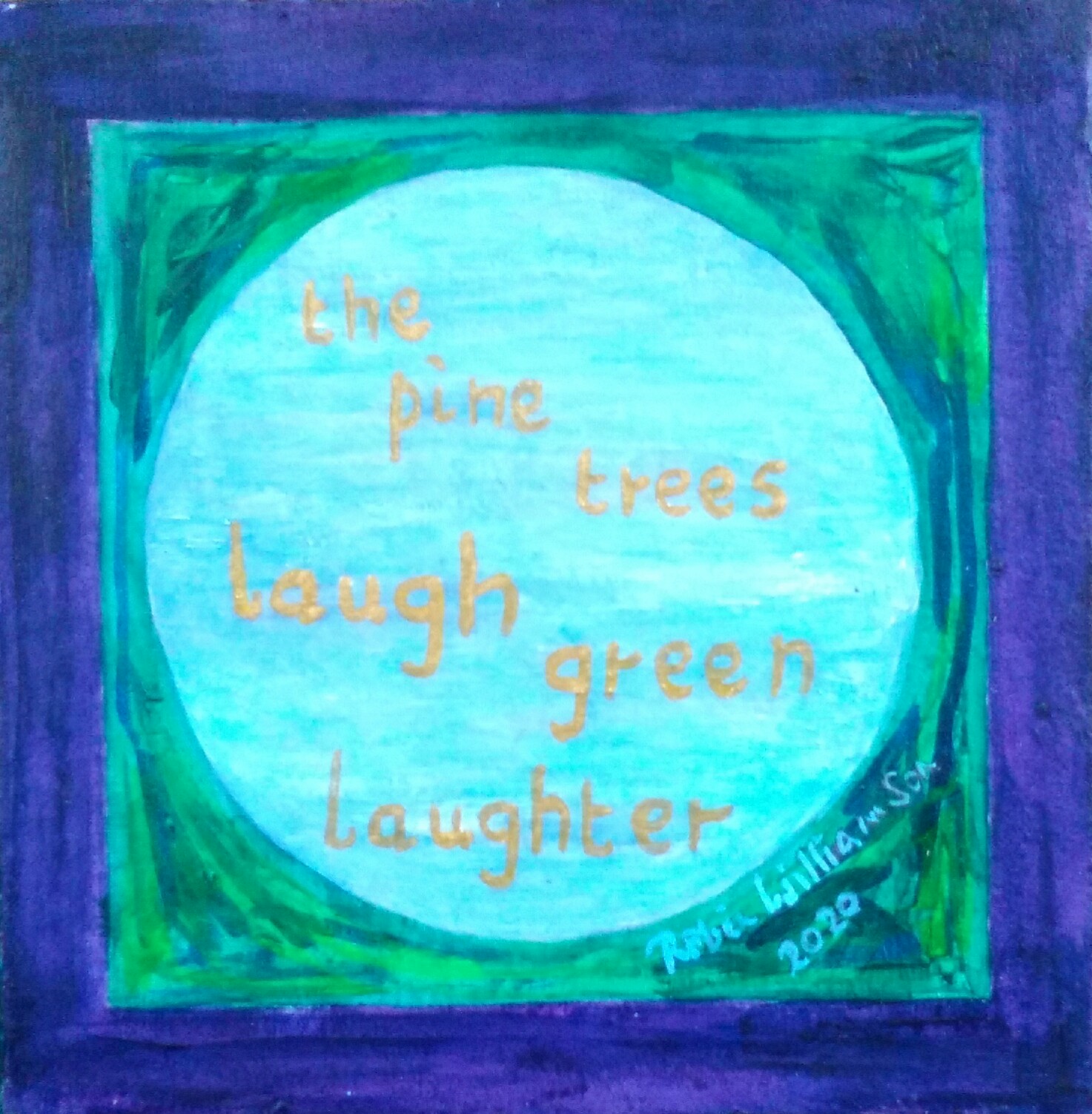 Illuminations Series #16
Lyrics from Robin's October song
There are 2 versions of this one about
5 inches square and one on card about
4 inches square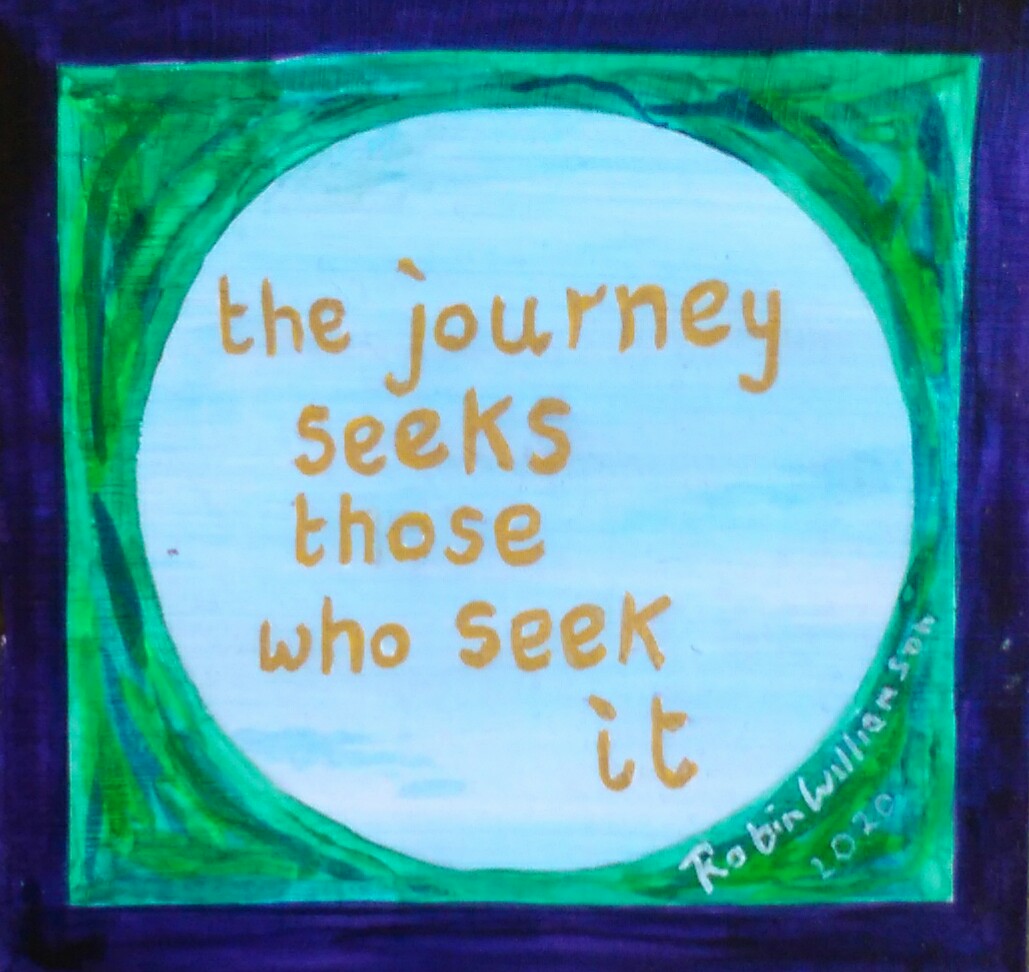 Lyrics from Robin's song the Journey
Approximately 4 inches square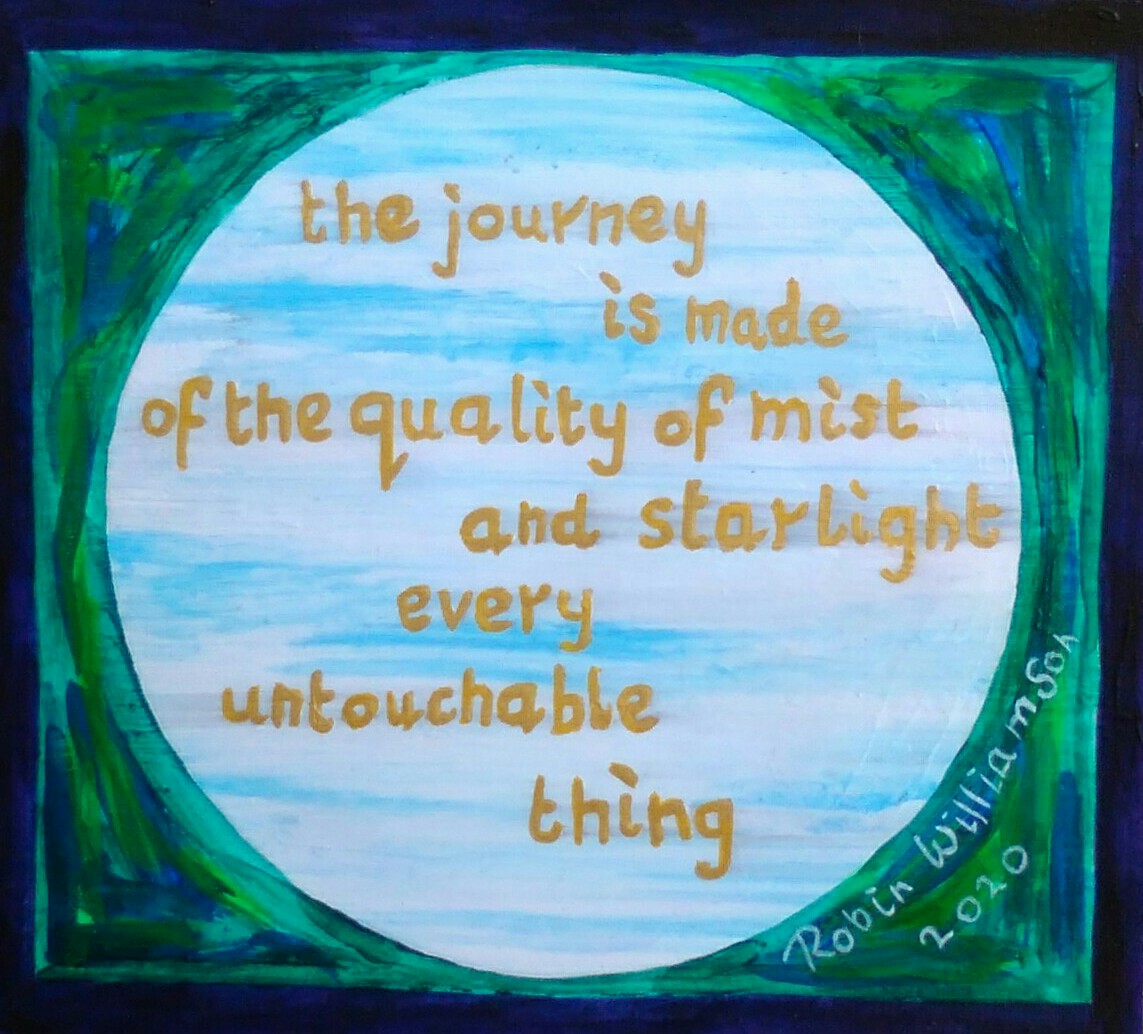 Illuminations Series #12
Lyrics from Robin's Song
The Journey
Approximately 6 inches square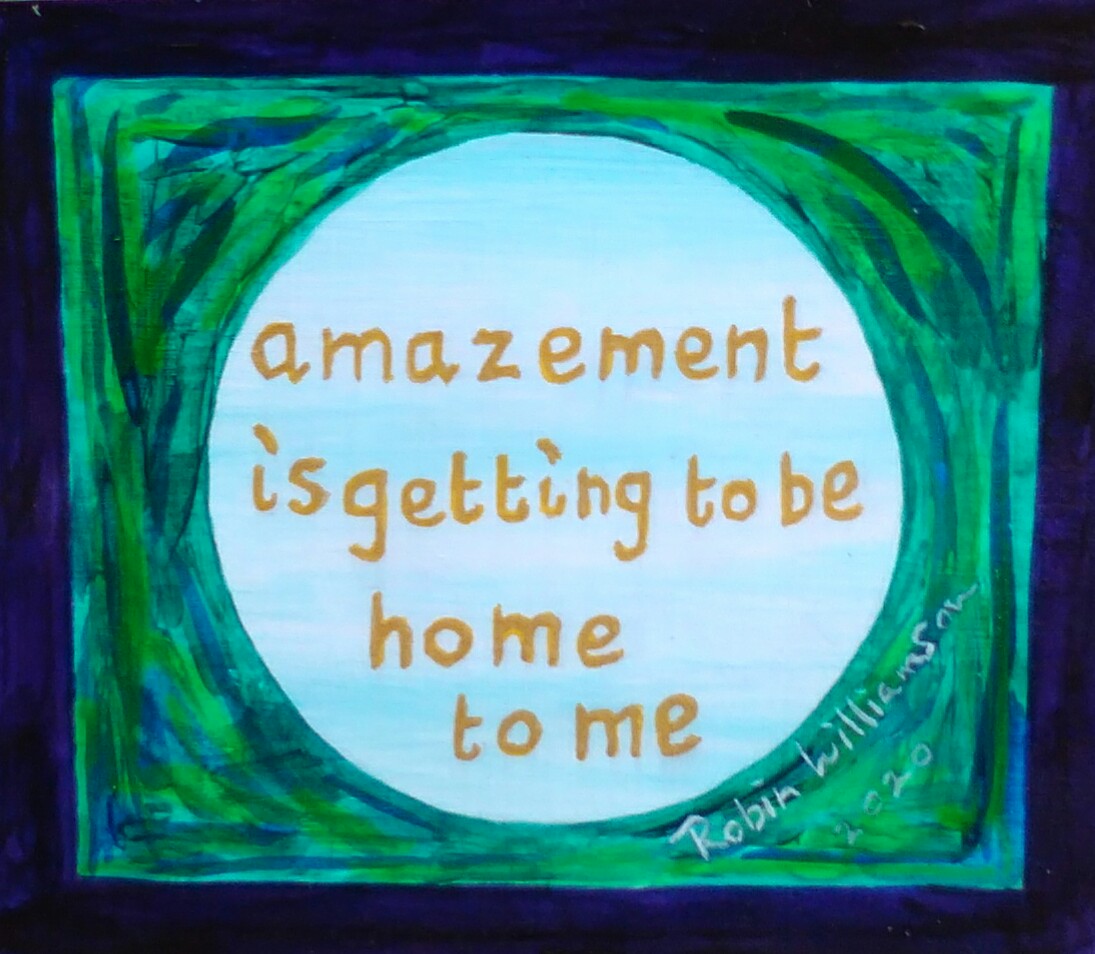 Illuminations Series # 9
Lyrics from Robin's song Alive Today
Approximately 5 and a half inches square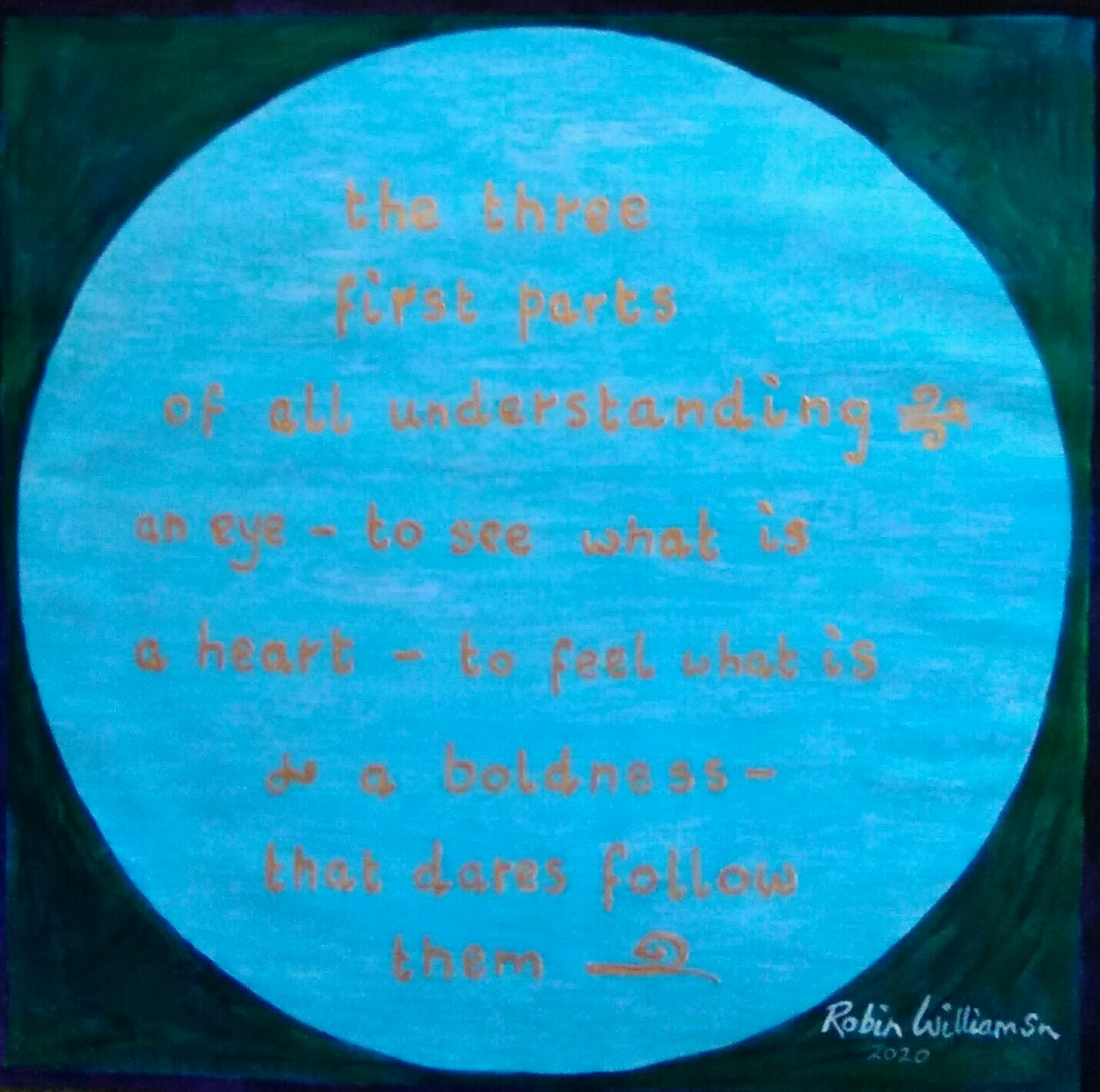 Illuminations Series #2
This is the second of Robin's paintings in this series and in this format .
The words are from the Triads of the Island of Britain and are included in Robin's telling of the Battle of the Trees.
The triads are three line sayings, some are ancient and some derive from Iolo Morganwg 1747-1826 .All are part of the Bardic Heritage This painting is10 inches square.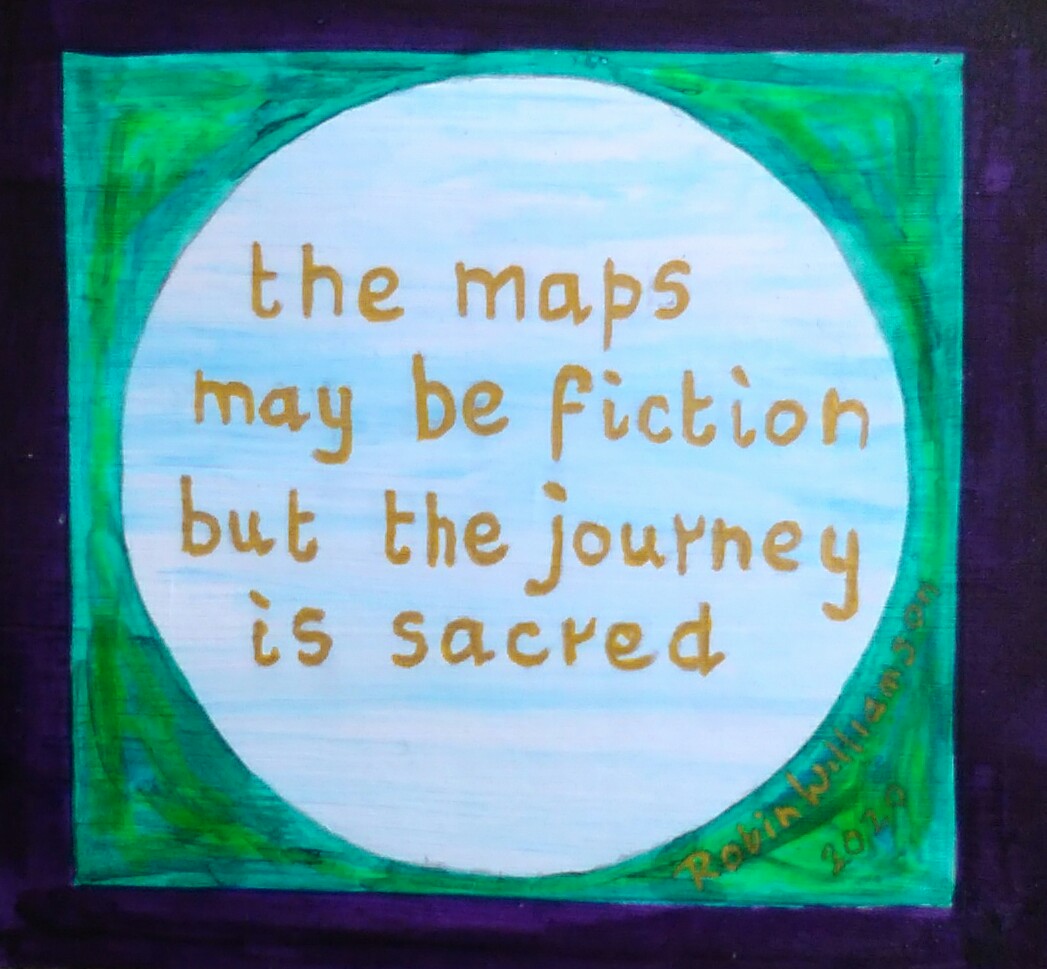 Illuminations Series #13
Lyrics from Robin's Song
Fair Miles Never Wasted
Approximately 4 inches square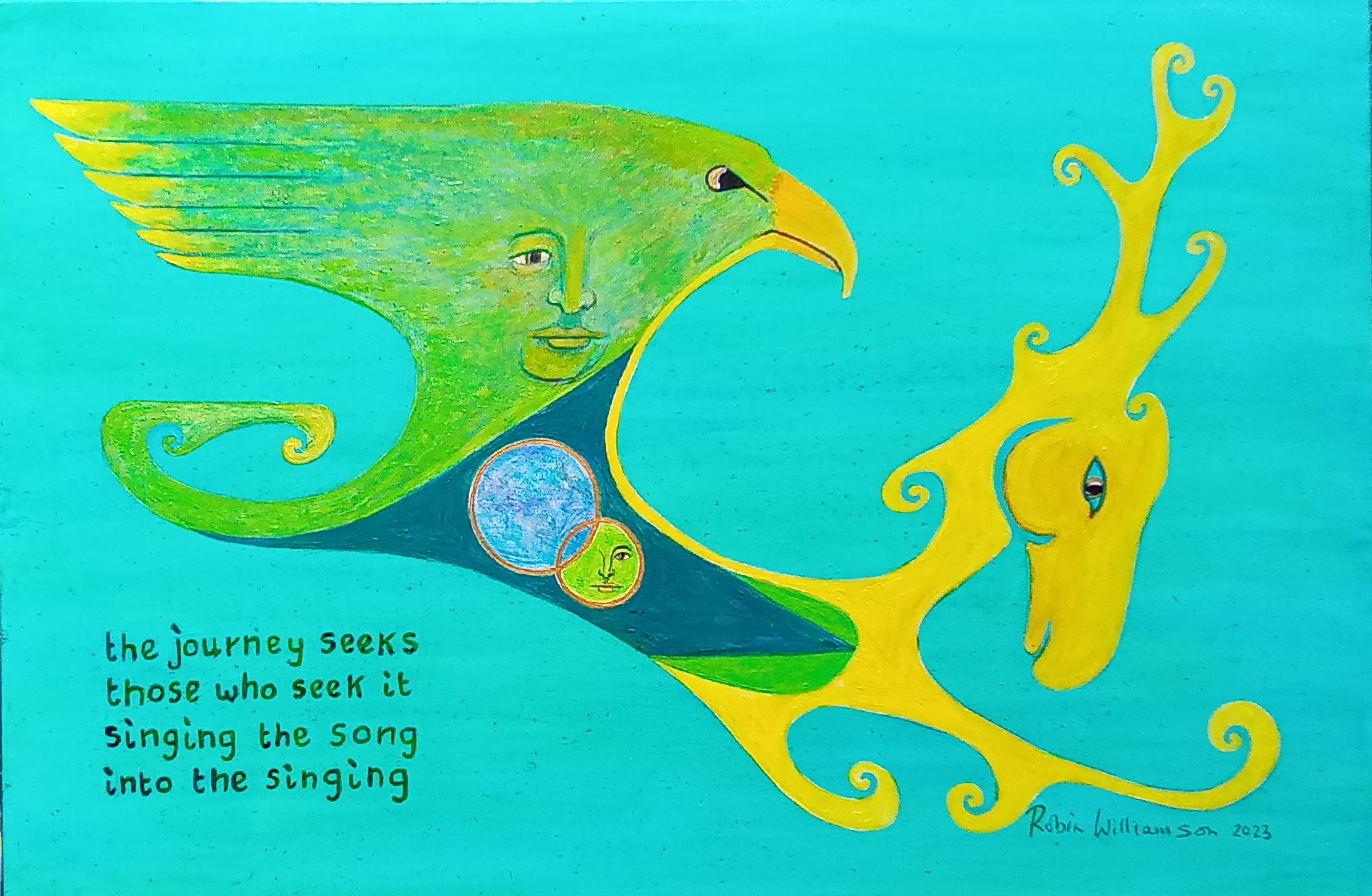 The Journey
SOLD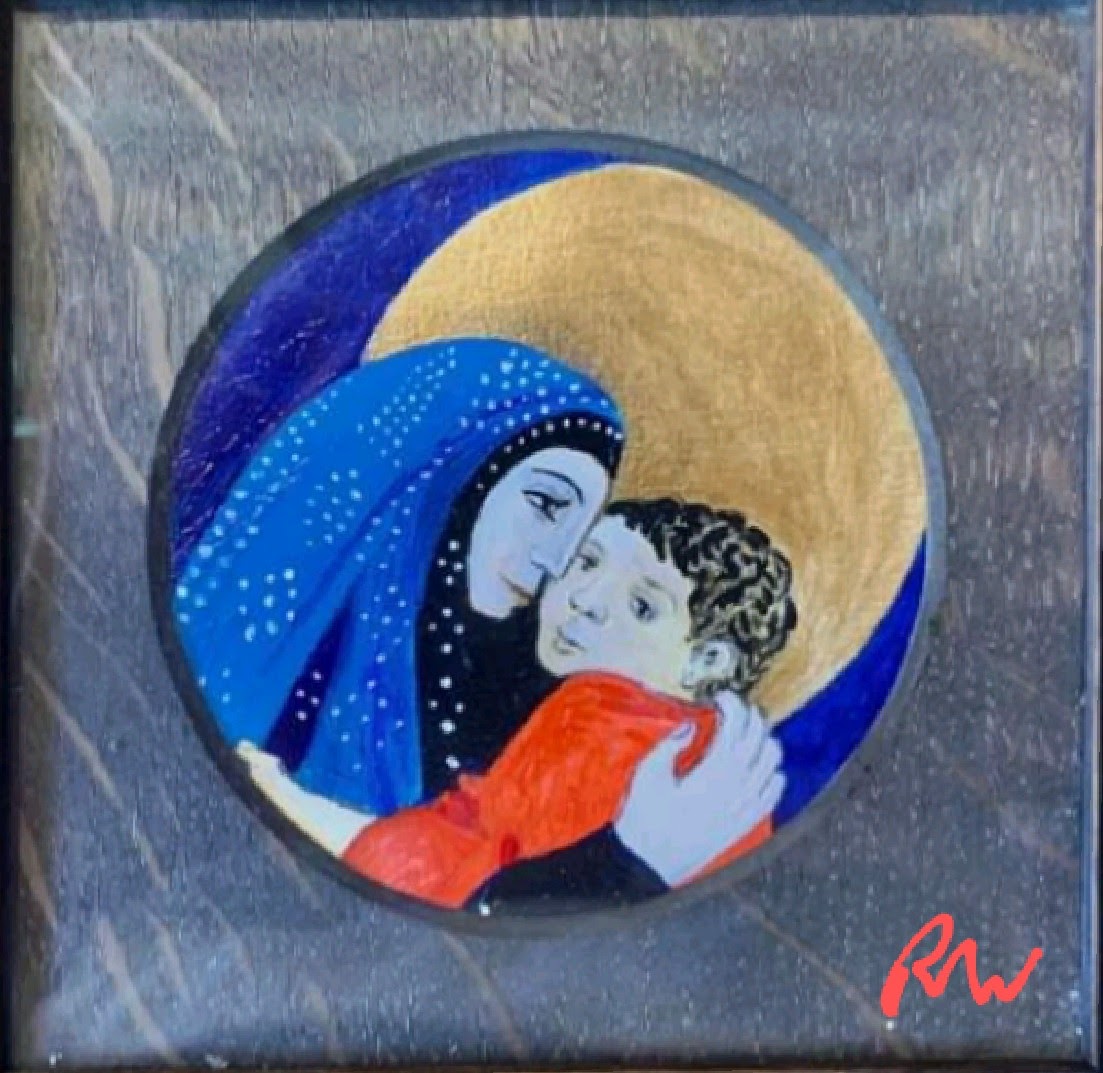 Mother and child
Approximately 4 inches square
SOLD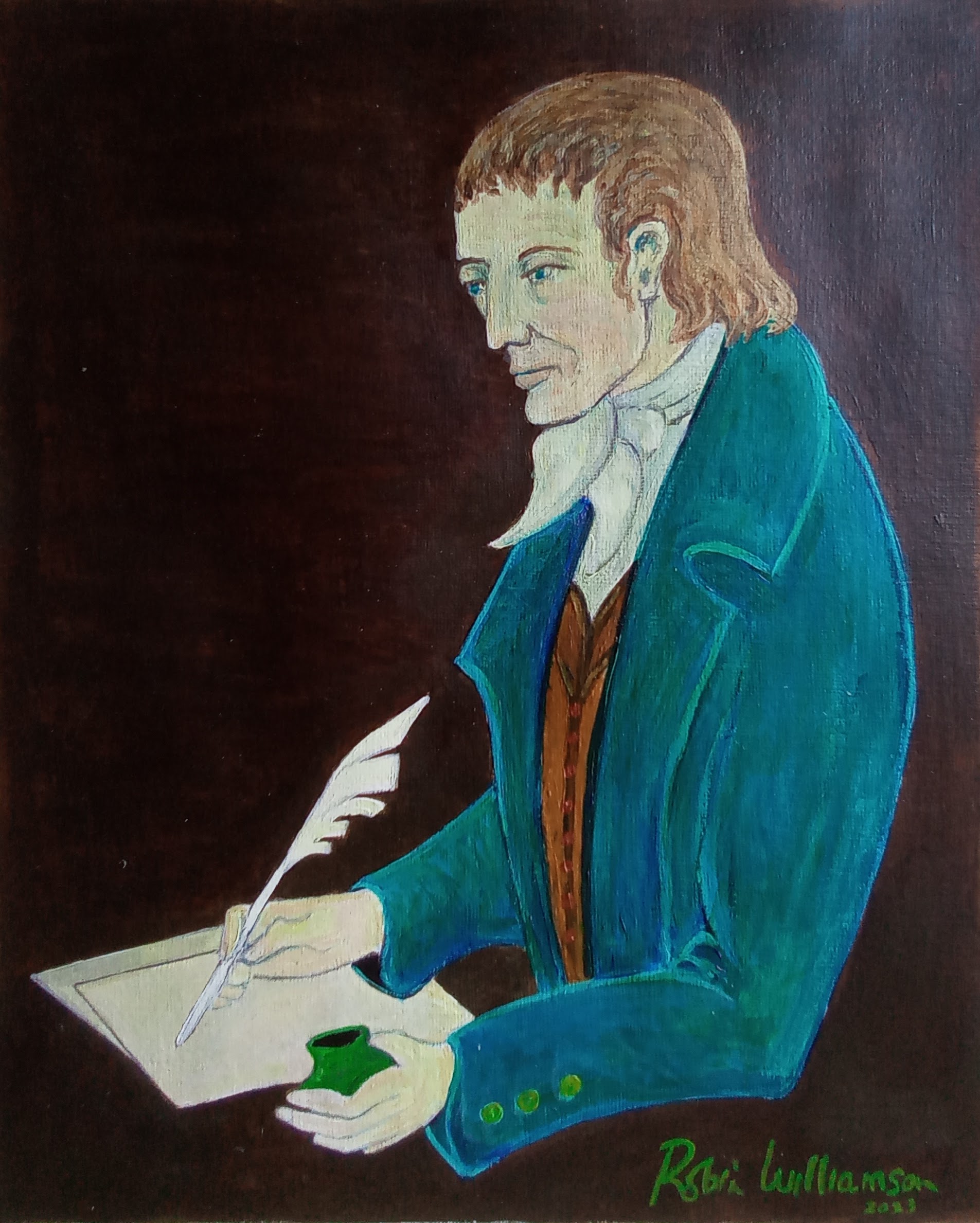 'For Iolo Morganwg
Diolch O Galon'
SOLD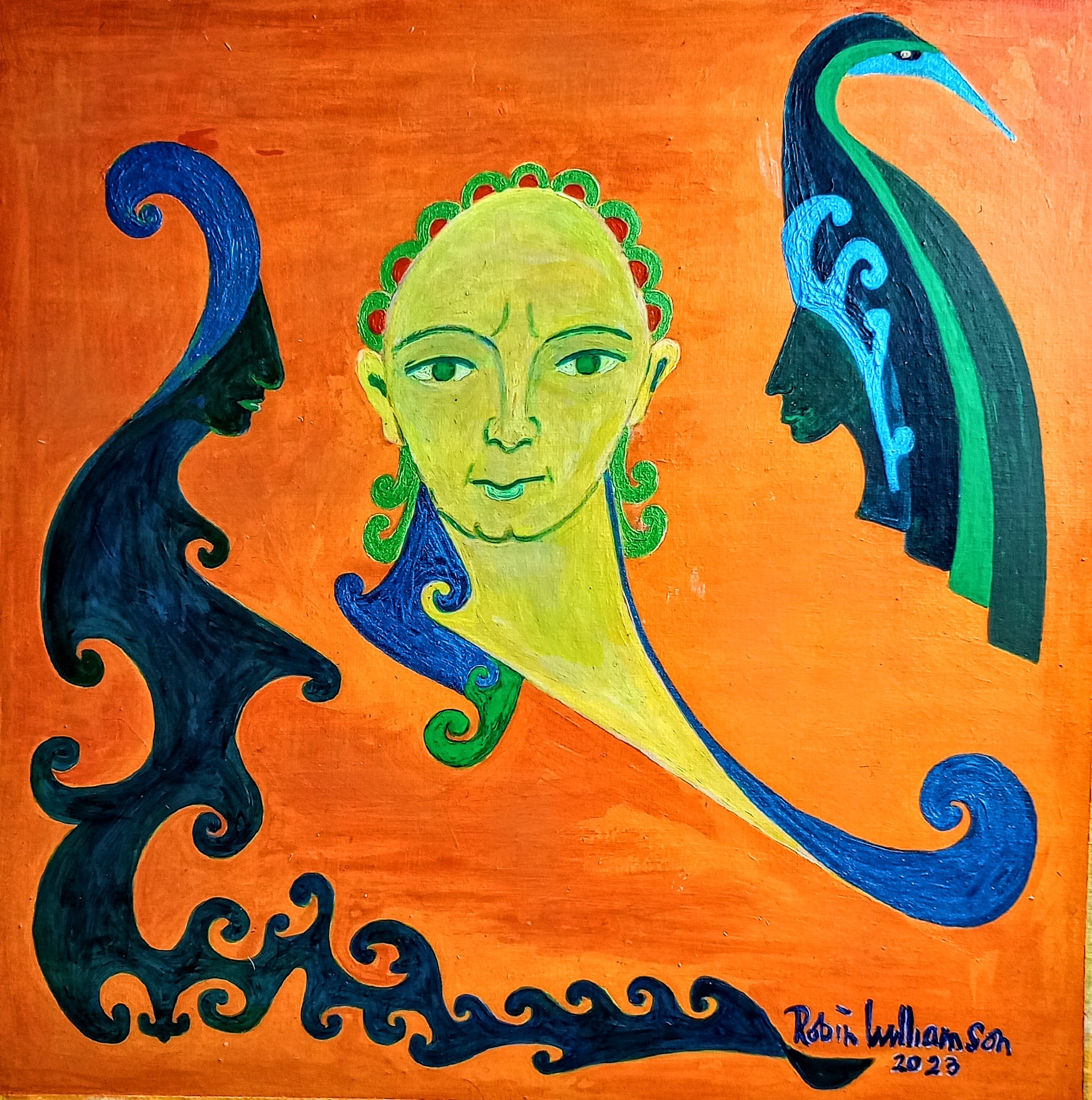 'These Are The Mythic Times '
Approximately eleven and a half inches square
SOLD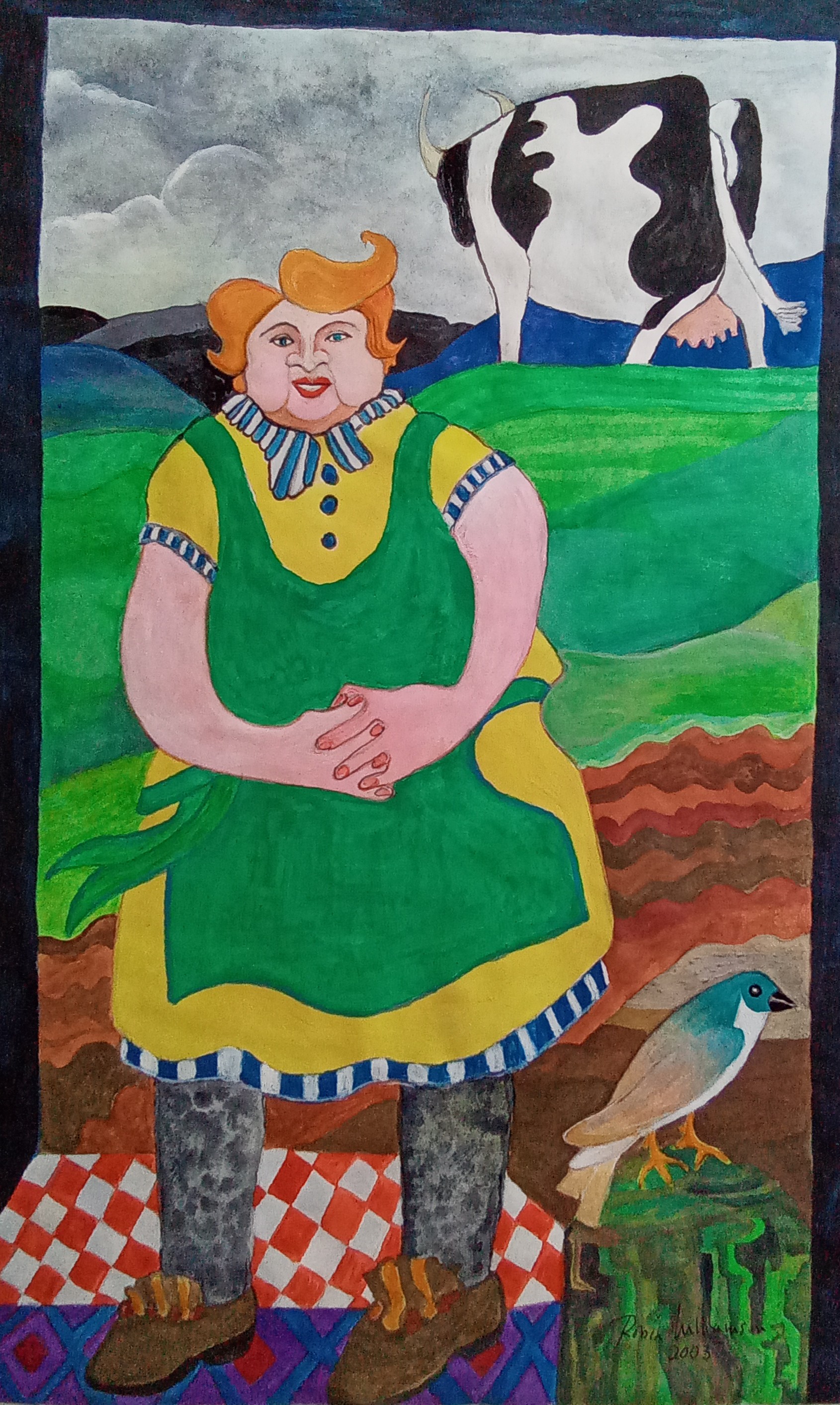 The Rough Red Woman
10 inches by 15 inches, water colour and gouache.
Painted back in 2003 this depicts a character -so named- featured in the Celtic tale : 'The Amadan of the Dough',a story I've told many many times over the years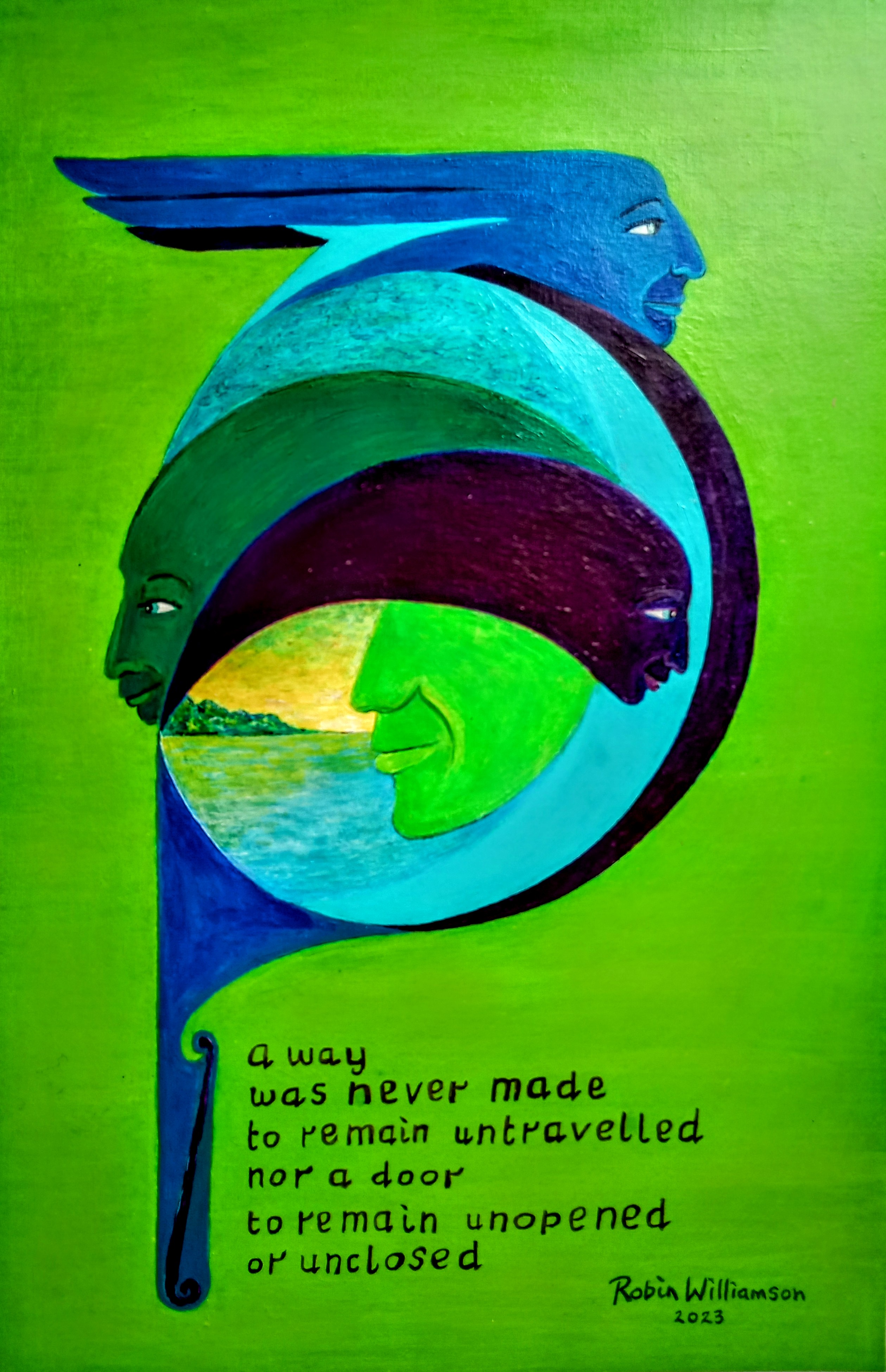 About Doorways and Weather